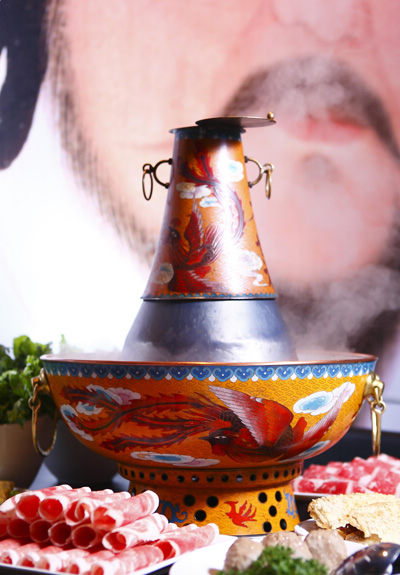 The Chinese hotpot, a traditional and typical style of cuisine, is going international. Local chain Haidilao is planning to open a restaurant in Westfield Shopping Center in Arcadia, Los Angeles. With more than 70 eateries in 15 cities across China and over 14,000 staff, it is one of the 10 most popular hotpot restaurants in the country. In 2011, Haidilao realized a sales volume of 2 billion yuan ($320 million). According to China Business News, the chain plans to open two restaurants in the United States and an additional two in Singapore.
Whether Americans will take to hotpot remains uncertain. At Haidilao, famous for its first-rate service, customers are given free drinks, snacks, popcorn and even manicures while waiting to be seated.
Social mood
The concept of hotpot refers to a metal container of stock placed at the center of a dining table, which, is filled with raw ingredients such as thinly sliced meat, vegetables, animal innards and seafood, usually accompanied with a dipping sauce.
In China, people eat hotpot for the warm atmosphere it creates. Normally, those who share in the experience are either family or friends. Business is rarely conducted over hotpot.
"People eat hotpot to strengthen their friendship," Qi Dongming, a Sichuan native, said.
Hotpot has also become increasingly popular among foreigners who live in China.
Duncan Muir, an expat from Scotland who works in Beijing says he often eats hotpot with his friends and rated Haidilao as his favorite spot.
"I do like it. The first time I had hotpot I found it strange because it's very different from the way we eat in the UK. There's something quite nice about sitting around a table with something hot bubbling in the middle," he said.
Muir added that in order to go for hotpot people have to be in quite a social mood, with each person taking part in the cooking process. "It's definitely more of a social thing, especially if you go to a big restaurant with a group of people."