FORGING AHEAD: Chinese President Xi Jinping (fourth right) and his wife Peng Liyuan (third right) along with foreign leaders, attend a welcoming banquet for the 22nd Asia-Pacific Economic Cooperation Economic Leaders' Meeting in Beijing November 10 (LAN HONGGUANG)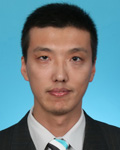 Commanding the world's second largest economy is an arduous task, as Chinese President Xi Jinping knows well. China commenced its broadest reform in more than 30 years in 2014, leaving Xi with an active domestic agenda. In addition to efforts within the mainland, the Chinese leader has spent nearly a quarter of his time raising China's international profile.
This year, Xi made seven overseas trips that took him to 18 countries spanning five continents, where he attended a string of international meetings including the Nuclear Security Summit, G20 Summit, Summit of the Shanghai Cooperation Organization and BRICS Summit. Within China, Xi has not only frequently met with visiting foreign leaders but also presided over two important international conferences—respectively the Fourth Summit of the Conference on Interaction and Confidence-Building Measures in Asia in May and the 22nd Asia-Pacific Economic Cooperation (APEC) Leaders' Meeting in November.
Through this series of moves, Xi's diplomatic style is emerging as a more enterprising Chinese strategy becomes more readily apparent to the rest of the world.
Pursuing targets
The main theme of Xi's diplomacy has focused on fostering a more enabling international environment for China's development. Through this focus, he stresses the realization of the "Chinese dream"—the great renewal of the Chinese nation—as well as the "two centenary goals." The goals, formally put forth at the 18th National Congress of the Communist Party of China in November 2012, aim to double the 2010 GDP and per-capita income of urban and rural residents and finish the building of a moderately prosperous society in all respects when the Party celebrates its centenary in 2021. The goal is to turn China into a modern socialist country that is prosperous, strong, democratic, culturally advanced and harmonious when the People's Republic celebrates its centenary in 2049.
In April, when presiding over the first meeting of the National Security Commission, Xi proposed a comprehensive national security outlook, touching on politics, territory, military affairs, the economy and natural resources. He stressed diplomacy as a key component of the strategy, noting its function of serving domestic reform and safeguarding national security.
In line with the domestic anti-corruption agenda, the Chinese Government has notably expanded judicial cooperation with other countries. Thus far, the country has established an initial network and platform for chasing fugitives overseas and recovering stolen funds through bilateral treaties, multilateral treaties and law-enforcement cooperation mechanisms. Up to the end of 2014, China has concluded 39 extradition treaties with other countries and 52 mutual legal assistance treaties. China has also actively participated in the negotiation and implementation of the UN Convention Against Corruption. As one of the major achievements of the 2014 APEC Economic Leaders' Week, APEC members agreed to set up a cross-border law enforcement network to strengthen transnational anti-corruption cooperation in the region.
Xi's diplomacy has proven to be a more active and flexible strategy in dealing with territorial disputes with neighboring countries. On the one hand, China strengthens patrolling and law enforcement in its territorial waters and exclusive economic zones to deter the provocations of Japan, Viet Nam and the Philippines. It also resists U.S. intervention in the East and South China Sea issues. These efforts are effective ways of safeguarding China's core national interests. On the other hand, China adheres to the principle of settling disputes through dialogue and peaceful negotiation, maintaining cooperation as the main stream of China's neighborhood diplomacy.
The once strained China-Japan relations thawed somewhat with the meeting between Xi and Japanese Prime Minister Shinzo Abe during the APEC Leaders' Meeting in Beijing. The Japanese side euphemistically acknowledged disputes between the two countries over the Diaoyu Islands in the East China Sea. Abe also stressed that the current Japanese administration will maintain the same views as those held by previous governments regarding Japan's aggressive history in World War II (WWII). The two sides now have begun negotiations on the establishment of a maritime crisis management mechanism.
At the Ninth East Asia Summit held in Myanmar in November, Chinese Premier Li Keqiang officially proposed a new approach for solving territorial disputes in the South China Sea between China and some member states of the Association of Southeast Asian Nations (ASEAN). China and ASEAN members have agreed to a dual-track approach for dealing with the issue, according to which specific disputes are to be solved through negotiations and consultations by countries directly concerned. Peace and stability in the region will be jointly upheld by China and ASEAN countries working together. "China and ASEAN agreed to actively carry out consultation to reach, on the basis of consensus and at an early date, a code of conduct in the South China Sea, for which an early harvest has been achieved," the Chinese premier announced.
The presentation of the dual-track approach marks a subtle adjustment of China's tactics, changing from a refusal to discuss the issue at any multilateral occasions to accepting its necessity.
Changing the tune
Xi took power at a time of profound and complex changes in the interactions between China and the world. The international community is concerned with the nature of China's growing global presence and whether it will seek hegemony in Asia and challenge the international pattern that has been dominated by the West since the end of WWII. Xi seemingly has already given a clear answer. In a November speech at the Federal Parliament of Australia in Canberra, Xi noted a durable truth when he said that despite its large size, China's forefathers over 2,000 years ago realized that a warlike country, however big it might be, is bound to collapse. Xi vowed that China will remain unshakable in its resolve to pursue peaceful and common development, and will continue to follow a win-win strategy of opening up.
At the Central Conference on Work Relating to Foreign Affairs held from November 28 to 29 in Beijing, Xi called for the development of a distinctive diplomatic approach befitting China's status as a major country. "We should, on the basis of summing up our past practice and experience, enrich and further develop our diplomatic perceptions as well as conduct diplomacy with a salient Chinese character and a Chinese vision," he said.