HOME SERVICE: A local doctor provides medical care for an old lady at her house in Jiaxing, Zhejiang Province (HUANG ZONGZHI)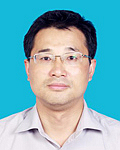 Every citizen is entitled to enjoy equal access to pension programs. It is a basic right endowed by the Constitution. For the Chinese Government, covering every citizen with the pension scheme is a solemn promise to everyone.
On July 1, 2011, the pension program for unemployed urban residents was implemented, which would provide much needed support for urban residents without jobs and those who are not covered by any of China's many pension programs.
The Central Government has vowed to realize full pension coverage for urban residents in 2012. The decision is an important step in establishing a pension system covering all rural and urban residents. Full pension coverage is vital to promote social justice and realize the equalization of public services.
Background
China's first pension system was for urban enterprise employees. Only those who have a fixed job were allowed to join the program; farmers, the self-employed and the jobless were excluded from this pension coverage.
In 1997, the Chinese Government redesigned its pension system to include individually owned business owners, part-time workers and others with flexible jobs. A social pooling and individual contribution model was also adopted. By then, a basic pension system for all urban employees was set up and further improved in 2005.
A pilot rural pension program was launched in 2009. Official figures show that the rural pension scheme had covered 190 million rural residents across the country as of the end of May 2011. Among them, 51.7 million senior rural residents over the age of 60 have started to receive pension payments through rural pension program.
China's current pension system stipulates participants must make contributions to the pension funds before they can benefit. The fact is that many people may not participate or stop participating in the pension program for one reason or another. If these people are still out of the pension coverage, the promise of full pension coverage made by the Chinese Government cannot be realized. Official figures showed that more than 50 million urban residents had not been included in the basic pension system and more than 20 million of them are over 60.
The increasing aging population has posed challenges to the government. With the decreasing function of households and children caring for senior citizens, improving the social pension system has become a necessity. The government felt an urgent task to set up a pension program for the previously neglected group to complete its social pension net, which is also a necessity to realize social equality and eliminate discrimination.
The Social Insurance Law of China was passed in 2010 and put into effect on July 1 this year, which stipulates that the country should establish and complete the social pension system for urban residents.
Significance
The pension program for unemployed urban residents is an integral part of China's basic pension system. The new one, along with basic pension system for urban employees, rural pension program and pension system for public servants, will ensure every citizen is included in a pension program.
The pension program for unemployed urban residents is similar to the one for rural residents in that the two programs, whose beneficiaries are mostly low-income groups, will help to narrow the income gap and promote social justice. These pension programs can also promote the equalization of public service, adjust income distribution structure, boost domestic demand and promote social harmony.
The Social Insurance Law defines a basic framework of the country's social security system. It stipulates that the country should set up a pension system for all citizens. The State Council's guidelines for the current pension program offers detailed information on insured scope, fund procurement and pension distribution and will help the implementation of the law.
The pension program for unemployed urban residents is also an important social policy following the promulgation of the Social Insurance Law. It provides a new approach for those urban residents without fixed jobs to access social security. More than 50 million people are slated to benefit from this program.
The author is an associate professor with the Department of Public Administration at the China Institute of Industrial Relations