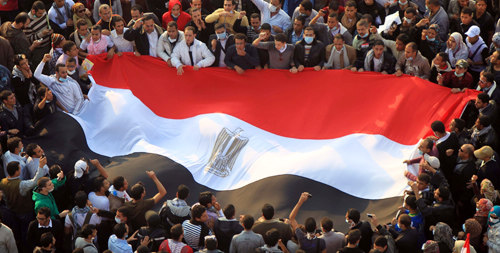 Egyptian protesters pack Cairo's landmark Tahrir Square on November 22 (XINHUA/AFP)
The Middle East experienced drastic turbulence in 2011. Demonstrations started in January in Tunisia. During the year power shifts happened in several countries in this region. Tunisia's then President Zine El Abidine Ben Ali was ousted from the country. Hosni Mubarak, former Egyptian President, is on trial. Yemen's President Ali Abdullah Saleh was forced to hand over power. And Libyan leader Muammar Gaddafi was killed by Western-backed rebel forces. Syrian President Bashar al-Assad has also been facing pressures from both home and abroad.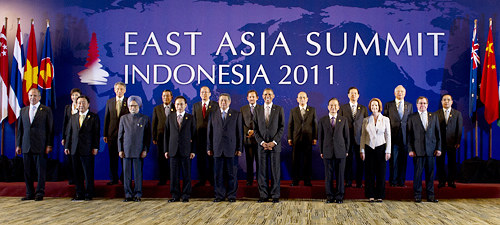 U.S. President Barack Obama attends the Sixth East Asia Summit in Bali, Indonesia on November 19 (LI XUEREN)
The United States took part in the East Asia Summit, a regional forum held annually by East Asian leaders, for the first time this year. It also hosted the APEC Summit in Hawaii in November, during which it promoted the Trans-Pacific Partnership free trade arrangement.
Meanwhile, it officially ended the war in Iraq by withdrawing almost all U.S. troops by the end of 2011, a move that could give the United States more resources to devote to the Asia-Pacific region.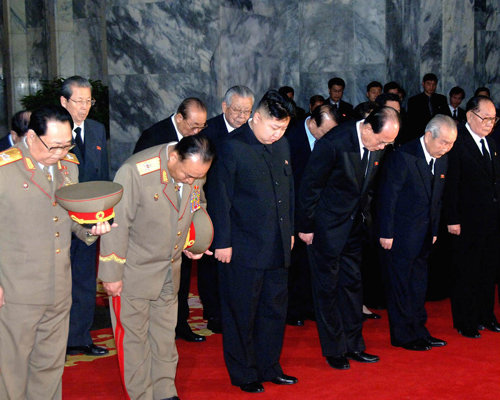 Kim Jong Un (third left, front row) mourns his father Kim Jong Il's death along with other North Korean officials in Pyongyang (XINHUA/KCNA)
North Korean leader Kim Jong Il died at the age of 69 from "great mental and physical strain" on December 17 on a train during a field tour, according to North Korea's official news agency. Following Kim Jong Il's death, the North Korean authorities called on the nation to remain loyal to his son Kim Jong Un.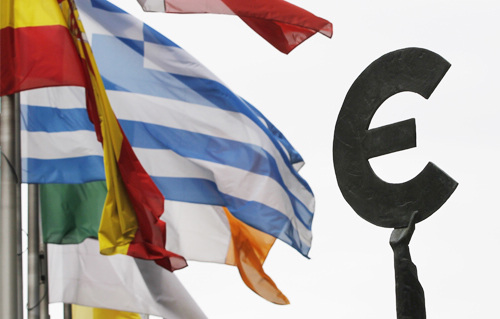 Flags of EU nations fly outside the European Parliament in Brussels, Belgium (XINHUA/REUTERS)
The sovereign debt crisis that started in Greece has spread to more euro-zone countries. Leaders of four EU nations, Italy's Silvio Berlusconi, Ireland's Brian Cowen, Greece's George Papandreou and Portugal's Jose Socrates resigned during the crisis, while Spain's Jose Luis Rodriguez Zapatero and his party lost their ruling position in an election.