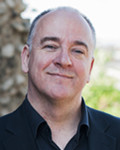 The theme of this year's Boao Forum for Asia, the 12th since its inception at the turn of the millennium, was common prosperity. Under this overarching theme, discussions focused on food, resources, water, poverty, disease and environmental pollution. The message of the conference was positive. The ongoing economic problems since 2008 were slightly less addressed. The euro zone has not collapsed, the Western financial system has returned to very modest growth, and at least the worst of the crisis seems to be over. Even so, longer-term structural problems remain.
The Asian forum put together delegates from across the world, with a number of high-ranking politicians. However, political leaders were outnumbered by business representatives from food, resource and financial sector companies. In this diverse setting, trying to pin down a common vision of prosperity, and a common route to it, is immensely challenging. Countries, companies and individuals all differ. Finding the common point in the center of all their discussions is not easy.
Better development
President Xi Jinping's opening address mentioned the "China dream," a term he had used a number of times since becoming general secretary of the Communist Party of China Central Committee last year and president in March. The phrase has been a topic of much debate, and the president's declaration that stability and security in the region were critical and needed to be preserved and maintained was taken by some as an indirect message to the Democratic People's Republic of Korea (DPRK), which recently made a number of angry statements in the lead up to the forum, in particular about what the Korean leadership in Pyongyang interpreted as provocative behavior by the United States.
Australian Prime Minister Julia Gillard mentioned the DPRK more explicitly. This derives from Australia now having a seat on the UN Security Council for two years. Australia also announced deeper military links with China, and a number of important economic measures for trading of the yuan and opening up the service sector for more cooperation between the two countries. One commentator at the conference, however, questioned whether her plan was ambitious enough and what sort of vision Australia had toward China and the region.
Everyone wants prosperity, but it's an abstract concept. Some want material wealth, some want intangible cultural goods, and some crave a sense of security and strong national identity. In a diverse international gathering like Boao, the sheer variety of different perspectives around one term becomes clear. For many developing countries, just having enough food for their populations is a key objective. For others, it is delivering higher standards of public service and more sophisticated means of consulting with people.
Much of the value of discussions in international forums comes through hammering out common frameworks by which to approach tough developmental questions. With the current state of technology, there are too few resources available at any given time for people. In a discussion of food security, one participant came out with the sobering fact that every day 1 billion people lacked food, many of whom were farmers. This issue of the justice of the very producers of foodstuffs themselves being some of the poorest people on the planet raises tough questions about the synergies between developing and developed countries, and the ways in which inequalities remain profoundly entrenched.
It was clear at this year's conference that prosperity is linked in many people's minds, across the world, with education. Education is seen as one of the clearest paths to delivering better development. Many Chinese participants were keen to excoriate the national education system in China, saying that it did not encourage innovation or produce internationally recognized levels for competitive universities and qualifications. The lack of Chinese universities in global rankings of the best tertiary-level institutions in the world was a subject that came up across a number of different discussions.