HONOR THE GHOST: Shinzo Abe is interviewed by the media following a visit to the controversial Yasukuni Shrine on October 17, 2012 in Tokyo, 20 days after being reelected as president of Japan's Liberal Democratic Party (XINHUA)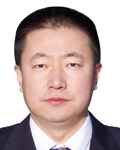 The month of August carries a heavy emotional weight for East Asian countries. In particular, August 12 marks the day that the China-Japan Treaty of Peace and Friendship was signed 35 years ago. Every year since, the two countries have held friendly activities in commemoration of the signing of the treaty around that day. Meanwhile, August 15—the day Japan surrendered 68 years ago—is referred to in China as "Victory over Japan Day," while in Japan it is known as "Memorial Day for the End of the War." On that day every year, Japanese rightists gather at the Yasukuni Shrine in Tokyo where Japanese war criminals are buried alongside other war dead. The ritual aims to both highlight Japan's former wartime militarism and project an image of strength to its Asian neighbors. But this year, everything surrounding the two significant days seems slightly different. Under the current Japanese Government led by its hawkish leader Shinzo Abe, the voice for peace in Japan is weakening while the rightists are becoming more unbridled. Furthermore, the Abe administration has been on a campaign to revise the country's postwar pacifist constitution and expand the military, complicating relations between Japan and its neighbors.
Right-turn signal
On August 6, the 68th anniversary of the atomic bombing of Hiroshima, Japan launched its largest warship since World War II. In reality an aircraft carrier, it is named the Izumo after a naval flagship during its invasion of China in World War II. Is it a coincidence? Or a deliberate blow to war victims?
The recent action has its precedent. In May, during an army inspection tour of a Japanese air force base, Prime Minister Abe posed for a photo in the cockpit of a military training jet emblazoned with the number "731," reminiscent of Unit 731, an infamous Imperial Army group that conducted lethal chemical and biological warfare experiments on Chinese citizens and other victims of Japanese aggression during World War II. On May 5, Abe showed up as a guest judge at the Tokyo Dome baseball stadium in a Yomiuri Giants shirt bearing the number 96—a reference to the 96th article in Japan's Constitution, which states that at least a two-thirds majority in both houses of parliament is required to revise the constitution. The administration ultimately hopes to change Japan's pacifist orientation, which forbids the country's military from committing acts of aggression. Japanese Vice Prime Minister Taro Aso even went so far as to say that Japan should learn from Nazi Germany's experience in constitutional revision.
In truth, these political gestures are not accidental. They are old tricks used by Japanese politicians to covertly signal their political opinions.
More seriously, the Abe administration even suggested that the rising sun flag is a national icon akin to Japan's current national flag. The rising sun flag, the official insignia of the Japanese Maritime Self-Defense Force, is widely considered in East and Southeast Asia to be offensive and conjures memories of Japanese militarism and imperialism due to its use in World War II. It is tantamount to the use of a Swastika for the promotion of a German-themed event.
The idealistic realist
While Abe's governing style is that of a political realist, he still harbors an idealism that yearns for the past glory of the Empire of Japan. When asked about Japan's colonial rule and aggression in Asia during World War II, for instance, he commented that the definition of aggression differs depending on which side one is on. In essence, his remarks were a denial of the UN Charter's definition of who the aggressors were in World War II and the justice of the world anti-Fascist war.
Abe said it is natural for Japanese leaders to offer prayers at the shrine for those who have died in war. In his opinion, paying respects to the dead in effect justifies the past military aggression and enslavement of Asian people. Abe said he will not visit the shrine on August 15, but he doesn't oppose visits of his ministers. He is trying to avoid becoming the focus of the controversy but encourages his ministers to glorify Japan's past war crimes. Abe intends to make the shrine visit a card to achieve his political purpose. On the one hand, his choice not to visit is intended to show goodwill to Japan's Asian neighbors; on the other hand, supporting his ministers' visits to the shrine is meant to pacify domestic right-wingers. His tacit consent for his ministers' visits to the shrine aims to normalize the practice and break the taboo behind such symbolic visits.
In essence, Abe's ideal is unreasonable and against the traditional ideals of peace and progress. It not only threatens the future and well-being of the Japanese people, but will also pose a danger for East Asia and the world as a whole.
Looking forward
Abe should not be dismissed as a political firebrand, however. When he first took office in 2006, for example, he made efforts to mend Japan's relations with China and South Korea. The latter countries should therefore avoid holding an entirely negative attitude of Abe due to the political rhetoric that accompanied his most recent campaign. In the early months of Abe's second term, China and South Korea have fostered fairly high hopes that Abe would be wise to improve the worsened bilateral relations with its neighbors, even though the two countries criticized Abe's controversial remarks during the elections.
Unfortunately, Abe is moving further and further to the right, toward an extreme that has resulted in a deadlock of Japan's relations with China and South Korea. If the trend continues, relations could become further strained. This is a genuine portrait of the current condition and a logical prediction of the future. Allowing bilateral relations to continue deteriorating with both China and South Korea will not benefit any side.
To improve ties with China, the Abe administration needs to respond positively to the long-term call of Beijing to mend bilateral relations. This requires the Japanese side to cease its attempts to contain China, including the so-called "value-oriented diplomacy," U.S.-backed military exercises, and alliances with countries which challenge China's territorial sovereignty.
Actually, the international community has already been wary of Japan's right-wing moves. The irresponsible remarks of Abe and members of his cabinet have drawn criticism from other countries. Even the United States became aware that Japan is bringing more trouble to Washington. Using Japan to contain China could ultimately lead to a higher cost if the former seeks to exploit U.S. support to further its own military ambitions. Thus, if the Abe administration cannot make a fresh start as soon as possible, Japan is likely to move further in a direction leading to a dead end.
The author is a professor on Japanese studies at China Foreign Affairs University
Email us at: liuyunyun@bjreview.com