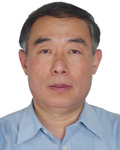 China became the world's largest country in goods trade in 2013. However, it has come first place only in a single area, while the United States is still the world's largest importer and service trader, and in terms of science and technology, education and industrial development as well as human resources, China still lags far behind. It appears that China's comprehensive strength will continue to rank second in the world for a long time to come.
However, as a rapidly growing large nation, China has contributed 11.8 percent to global exports and 10.3 percent to imports, and this is set to rise even further. Every action China makes is affecting the world. Since China is now undeniably a major economy in the world, its foreign trade is facing unprecedented challenges.
Space for growth
Since the outbreak of the global financial crisis, the world's economic growth has slowed down, demand expansion has weakened, supplies of industrial products have become excessive and international competition has intensified. "Made-in-China" can be seen everywhere in the consumer product market, indicating that Chinese goods have gained a formidable market share. In the meantime, with a rapidly growing national wage level and continual appreciation of the yuan, the low cost advantages previously boasted by Chinese companies are weakening. Within the existing industrial development level and export structure, China has been faced with a market size "ceiling," and it will be increasingly difficult for China to maintain high growth.
In the past three decades, China received transfer of industrial production from more advanced countries and regions, gaining market shares from its trade partners. The international competition China faced was not so fierce. But now, Chinese companies have started to enter some high-end industries and production links, which is considered a threat by developed countries such as the United States, and they are becoming less and less willing to give up their market share. Instead, they have adopted various measures to restrict expansion of Chinese exporters. On the other hand, other developing countries are also learning from China and seizing China's market shares with lower production costs.
In the past three decades, most of the products made by foreign-invested companies in China were sold to the international market, and domestic companies made more money from exports than they did from domestic sale. But now, as external demand shrinks, China has become a market that companies from all over the world covet. When entering China, foreign companies aim at this 1.3-billion-strong market, and some export-oriented Chinese companies are similarly transferring their focus to domestic sales. Changes in the supply and demand in domestic and international markets have brought challenges for China in expanding development spaces for foreign trade and promoting economic growth.
Sino-U.S. trade ties
More and more "made-in-China" products are replacing their "made-in-U.S." counterparts and more and more Chinese companies are entering industries and markets that had previously been U.S.-dominated, which will inevitably touch on the traditional interests of the United States. In the meantime, China and some developing countries are trying to break through the international trade rules championed by the United States and establish a more reasonable and fair international economic order, the need for which the United States is not willing to recognize.
There are some people from both countries who have not yet dispensed with their "Cold War mentality." While dealing with trade disputes, they are not well versed in communication and mutual respect and cannot seek common ground while maintaining their individual reservations regarding related issues.
As the largest developing and developed countries in the world, respectively, China and the United States have many common interests and extensive fields in which they may cooperate. The two countries are complementary to each other in terms of economic and industrial structure. One side needs the assistance and cooperation of the other in solving structural imbalance, and they also need to engage in mutual understanding, cooperation and support when dealing with a series of global economic and trade issues. The two countries are both responsible for promoting common development.
Over the past three decades since the establishment of diplomatic ties, China-U.S. trade volume has soared 180-fold, bringing real benefits to the economic growth of both countries. Most U.S. multinational corporations have investments or businesses in China. This fact indicates that China and the United States will benefit from cooperation but suffer from confrontation, and sound and sustainable economic and trade relations are in keeping with the fundamental interests of the two countries.