POWERFUL PAIR: Chinese President Xi Jinping holds a welcoming ceremony for Russian President Vladimir Putin prior to their talks in Shanghai on May 20 (LAN HONGGUANG)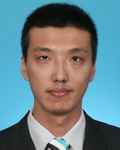 When China and Russia finally reached their long-sought-after gas deal in May after a decade of negotiations, many in the Western media exclaimed that a new Orient is on the horizon.
On May 21, under the witness of Chinese President Xi Jinping and Russian President Vladimir Putin on the sidelines of the Fourth Summit of the Conference on Interaction and Confidence Building Measures in Asia in Shanghai, the two countries signed the China and Russia Purchase and Sales Contract on the East Route Gas Project and a memorandum. According to the documents, the 30-year deal will see Russia's east route pipeline begin providing China with 38 billion cubic meters of natural gas annually from 2018, with a total value of $400 billion.
Putin's trip in May was his first visit to China since President Xi took power, but it was their seventh meeting within a 15-month period. In March 2013, shortly after taking office as Chinese president, Xi chose Russia as the first stop of his inaugural trip abroad as China's head of state. Xi's trip was widely interpreted as a signal that China is adjusting its foreign strategy from primarily engaging with the Pacific Ocean in the east to paying equal attention to both its east and its west. After more than a year of intensive communication, China and Russia have taken their all-round strategic partnership into a new phase. Additionally, the two have established an all-round energy cooperation partnership.
U.S. offensive
The monumental gas deal will effectively relieve the pressure that Western economic sanctions put on Russia. Since the outbreak of the Ukrainian crisis in February, relations between Russia and the United States as well as Europe have soured on numerous fronts. European geopolitical maneuvering appears to reflect the sort of crisis that followed the Cold War. Though Washington was completely unprepared for Russia's annexation of the Crimean Peninsula, it is unlikely to give in easily. In addition to intensifying sanctions on Moscow with the help of its European allies, Washington also set about a long-term program aimed at reducing Ukraine and other European countries' reliance on Russia's natural gas.
Furthermore, leaders of the Group of Seven (G7) industrialized Western countries boycotted the Group of Eight (G8) Summit due in Russia's Sochi and excluded Russia from the group as a punishment, causing the mechanism to return to its 2002 model. In early June, the Western leaders gathered in Brussels for a two-day G7 Summit without Putin. But the Russian president shrugged off the snub and declared publicly that pressure from the West would push Russia to turn to the East, saying that expanding cooperation with China is Russia's diplomatic priority.
Chinese scholars on foreign relations have been cautious about U.S. President Barack Obama's "pivot-to-Asia" strategy in the past three years. They now hope that tensions in Europe could help divert Washington's focus back to Europe, thus providing breathing room for the overstretched Sino-U.S. relationship following multiple divergences and frictions. However, the Obama administration seemingly showed no sign of slowing down its march to the East.
In a recent speech, Obama made a high-profile reaffirmation of his "pivot-to-Asia" stance. In the meantime, the United States has become more directly involved in China's maritime disputes with Japan, the Philippines and Viet Nam. The Obama administration even escalated its China-bashing pronouncements, accusing China of muscle flexing, territorial expansion and changing the status quo in East Asia. Washington claimed that it will not sit back and watch, adding that the U.S. military has been fully prepared.
Chinese scholars regard the Obama administration's "double-offensive" tactic as a kneejerk reaction in the face of rapid changes in the international landscape, whereby Washington hopes to conceal its inner tension by acting aggressively. Maintaining its status as the sole superpower remains the goal of the Obama administration's foreign policy. It has increasingly regarded China as its major competitor in place of Russia. However, as the United States looks on worriedly at the rise of China, it also has to face the reality that Russia, a traditional power, is returning to a powerful global position.