UPDATED: May 25, 2015

NO.22 MAY 28, 2015
Gateway to Another World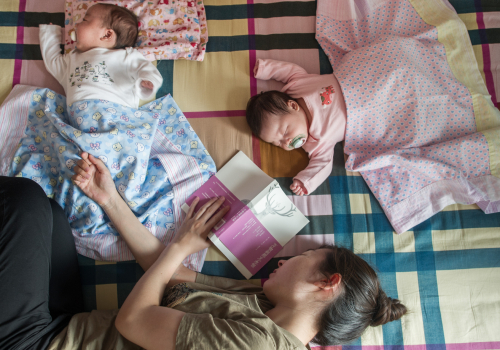 Hu Yue, a mother of twin babies, falls into sleep while reading The Lord Made Them All by James Herriot on April 21, 2014. Although being busy taking care of the newly born babies, Hu still spares time for reading.
Beijing Review photographer Wei Yao captured moments of people reading. For these readers, books are their friends, mentors, companions and even their family.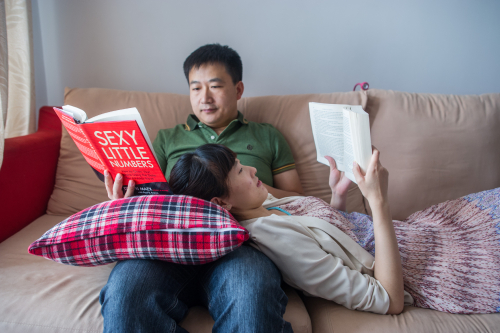 Yang Aowei reads with her husband Liu Zhiguo at home. Yang, who works in a publishing house, reads A Game of Thrones and Liu, a marketing manager, reads Sexy Little Numbers. Yang said books open a window through which to view the world and for Liu, books are like "battery chargers." They enjoy reading together at home on weekends. In 2013, the pair devoured more than 60 books.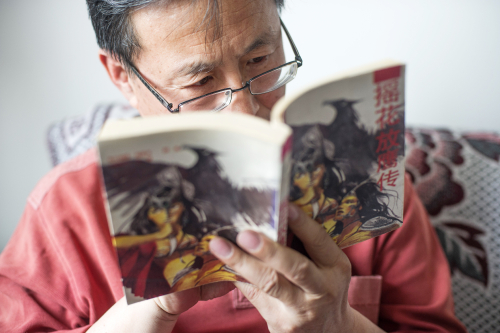 Liu Qiangmin, a 65-year-old Beijing resident reads a sword and sorcery epic at home. Liu has loved reading since he was a child and always goes to the Capital Library to borrow books. He loves works on history and the military and autobiographies. His favorite is Who Are the Most Beloved People by writer Wei Wei.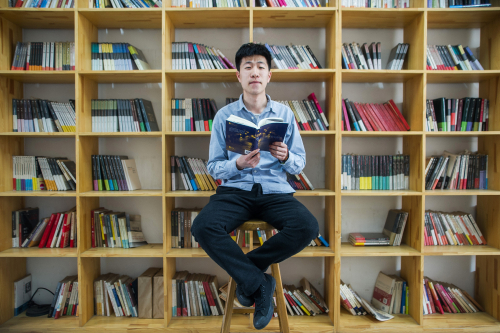 Wang Yuesong holds the book The Secret in the Left Hand by Japanese author Youko Watanabe in front of a bookshelf in the publishing house he works in. This is the first book he has edited since he started working there. Wang used to live in Shenzhen and it was his love for Japanese whodunits that steered him to move to Beijing to work as a professional book editor.