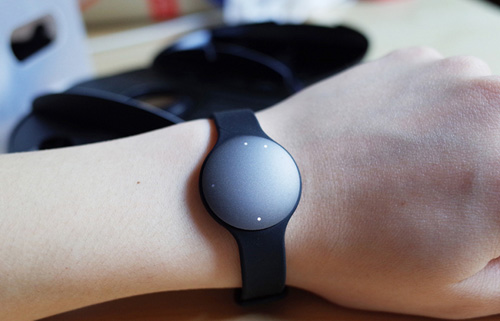 (AMAZON.COM)
Are you curious about the changes in your body anytime while not by judging from your feelings or symptoms?
Shine may help. The disc-shaped wearable sensor produced by the Silicon Valley-based Misfit Wearables is designed to track your physical activity without a screen or any buttons.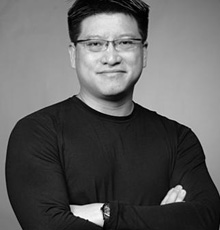 Sonny Vu, CEO and Founder of Misfit Wearables (COURTESY OF MISFIT WEARABLES)

According to Sonny Vu, CEO and Founder of Misfit Wearables, they chose to use taps as the way to interact with the device. Users can single, double and even triple tap on the device and Shine will react and present information through its ring of 12 LEDs.

The company tries to simplify its users' life through its easy operation. Consumers might be used to looking at screens, such as that of their smartphone. However, screens are not as simple as a progress bar when it comes to information about exercise.

"You look at it [Shine] and see 'Ok, I'm two thirds of the way.' If you added a screen and a button, it wouldn't be shine anymore. You can't get simpler than this," Vu told Beijing Review during the 2014 Global Mobile Internet Conference in Beijing on May 6.

"I really think form is first for wearables. Because if it's ugly, you just not going to use it, even if it has all these features," Vu explained. "Wearability is first, then it's about technology."

Shine also saves you time and energy with its automatic wireless syncing. Users only need to put the device on the screen of any iOS mobile device, and personalized activity meters, intensity graphs and highlights of other activities such as sleep will be displayed.

Technology, in Vu's eyes, is not just appealing to young people or men, but also to women. Women from 25 to 35 are the target demographic Misfit are aiming for in China. Moreover, the company launched a branch in Shenzhen, south China's Guangdong Province, in April.

"We love China," Vu said. "Chinese people are just like other markets. People love technology here. Chinese women are open to technology, as well as wanting to be fit, active and look good."

Wearables such as Shine are eye-catching in the way they combine high-tech features with simple, minimalist design. It also means that such products may have a long way to go to become necessities like phones. It needs time to attract customers who may not be used to such devices.

"Over time, whether they like it or not, they are going to buy it. It's difficult to change people's habits. We are not trying to change their habits. The best technology will fit into existing habits," Vu noted.

"It's only 2014. Maybe by 2020 everything in our lives – the chair, the floor, everything – can be connected. You won't even realize," he added.