Private Companies Favored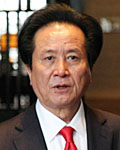 Chen Jingwei, CPPCC member, President of the China Chamber of Commerce in Hong Kong
Compared with state-owned enterprises (SOEs), private companies receive a warmer welcome in the overseas market.
Foreign countries have doubts on the overseas expansion of Chinese companies, but that angst is mainly targeted at SOEs. That's because the overseas investment and takeovers by SOEs are often seen as the Chinese Government extending its reach into other nations and challenging their interests. That view changes with private companies.
The China Overseas Investment Summit held in Hong Kong last year attracted participants from over 40 countries. During the summit, Chinese private firms were being courted for overseas investment.
China should use foreign exchange reserves to support qualified private companies to invest overseas and using Hong Kong as a platform to do so.
Among outbound direct investment by Chinese companies in the non-financial sector, 65 percent was invested in Hong Kong or via it to the overseas market, according to the Ministry of Commerce.
When Vice Premier Li Keqiang visited Hong Kong in August 2011, he said the Central Government will support a "going global" strategy jointly conducted by mainland and Hong Kong companies and fully exert the city's expertise in finance, law, accounting and investment consultation.
Private companies nonetheless face many risks when "going global."
They are extremely cautious when expanding overseas because they have to shoulder all the risks during the whole process. They face many difficulties in financing and sometimes miss good opportunities for that reason.
The Central Government must do more to support private companies wishing to compete and expand globally.
Many policies only point out the main direction private companies should take but fall short on details. This will lead to a poor implementation of those policies. The country should release more specific measures and implementation guidelines to better support private companies.
Culture-Based Urbanization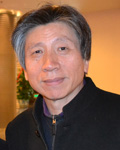 Fan Di'an, CPPCC member,Curator of the National Art Museum of China
Urbanization should combine people-oriented with culture-based principles. On the one hand, the quality of farmer life should be enhanced, and on the other, the awareness of cultural preservation should be strengthened. By 2020, tens of millions of farmers and other rural dwellers are expected to migrate to urban centers across the country, fueling what could be China's next economic boom.
Urbanization is aimed at improving the lives of farmers, which means a shift from traditional farming to an urban lifestyle. It is a huge project resulting in changes in economic livelihoods, production modes, lifestyle and the management of society.
The whole process should be based on the principle of being people-oriented. Making farmers richer will narrow the wealth divide and lead to a more harmonious society.
Culture should never be overlooked in the process. Urbanization in the 1990s, when many cultural relics were damaged, destroyed or abandoned, has taught us a harsh lesson. Although some of the ancient buildings remained, such as temples, historical resorts and former residences of celebrities, the ecological fabric upon which culture relies has disappeared.
When you visit those tourist resorts in cities, you'll feel like outsiders instead of a part of it. This will lead to lacking a sense of belonging for urbanites.
Urbanization is a systematic project that needs the cooperation of many departments and regions. A major overview of China's urbanization should be laid out, but each region should formulate its own plans according to local conditions and add to the awareness of cultural preservation. Urbanization should have Chinese characteristics.
China can learn from foreign practices in urbanization, citing North America and Europe as examples.
European townships have their own characters and cultural features, and people still live a modern life.
The Ministry of Housing and Urban-Rural Development should do some research and help design buildings according to the flourishes of different townships.
All cities are now the same and we definitely don't want all townships to be the same. Otherwise, our cultural memories will be gone for good.
Better Medicare Services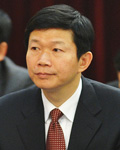 Li Li, NPC deputy, Director of the Department of Health of Jiangxi Province
Wen emphasized the need to deepen reform in China's medical and health care services to fall in line with the population's growing demand for better medical coverage.
The country should integrate its basic medical insurance and medical aid system. Currently, the New Rural Cooperative Medical Scheme, which offers affordable medical services to rural residents, is managed by the Ministry of Health. The medical insurance of rural residents is under the supervision of the Ministry of Human Resources and Social Security. And the Ministry of Civil Affairs controls the medical aid system. If related departments under the three ministries were integrated and managed by a single ministry, work efficiency and access for both rural and urban residents would increase.
Right now, there are three sets of staff. It's a huge waste of resources.
Jiangxi's measures on medical insurance coverage of critical illnesses provide a good example. It offered free operations for patients with cataract and cleft lip and palate in 2009. In 2010, congenital heart diseases and childhood leukemia were cured for free with funding from the provincial government. In 2011, uremia patients were given free access to hemodialysis. Last year, the province launched its campaign on curing severe mental illness among poverty-stricken families. To date, Jiangxi has offered free medical treatment to 237,000 patients with serious diseases. In addition to those existing programs, Jiangxi plans to add women's cervical and breast cancer to the list of free medical treatment in 2013.
More efforts should be made in preventing and curing bilharziasis, including combating infection sources and establishing departments for disease prevention and control.
Email us at: yaobin@bjreview.com