Territorial disputes, historical problems as well as a lack of mutual trust over the last two years have caused Sino-Japanese relations to sink to their lowest point since the two countries restored their official relationship in 1972. How to emerge from the current impasse was an important question confronting members of the National Committee of the Chinese People's Political Consultative Conference (CPPCC), China's top political advisory body, during their annual meeting, which was recently concluded in Beijing.
Multiple problems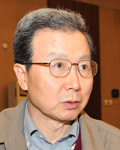 In an exclusive interview with Beijing Review, CPPCC National Committee member and Chinese Ambassador to Japan Cheng Yonghua said that Sino-Japanese relations are currently in the most severe and difficult period since the normalization of their diplomatic relationship in 1972.
Cheng said, "Japan's illegal move of 'purchasing' the Diaoyu Islands in September 2012 and the Japanese prime minister's paying tribute to the controversial war-linked Yasukuni Shrine last December hurt the feelings of Chinese people and undermined the foundation of China-Japan relations."
In addition, Cheng said, Japan's right-wing forces have vigorously advocated a so-called "China threat" in recent years, attempting to change Japan's military and security policy on that ground.
"The basic principle to develop a sound Sino-Japanese relationship is to follow the four political documents signed by the two countries, including the 1972 Sino-Japanese Joint Statement and the 1978 China-Japan Treaty of Peace and Friendship," Cheng said. The four documents provide important common understanding and consensus reached by the two countries on properly handling history, the Diaoyu Islands and other prominent issues. "They should be strictly observed," added Cheng.
During the World Economic Forum held in January in Davos, Switzerland, Japanese Prime Minister Shinzo Abe drew a parallel between the current China-Japan relations and the relationship between Germany and Britain preceding World War I, hinting that China is a threat to Japan.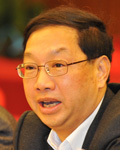 CPPCC National Committee member Shi Mingde, also China's Ambassador to Germany, said, "Germany has taken a very different attitude from Japan toward historical issues. By full examination of its past, Germany won the trust of its neighbors. Japan needs to learn from Germany. Only by making a clean break with its aggressive past and taking history as a mirror can Japan achieve reconciliation with its Asian neighbors."
"Using history as a mirror and looking forward into the future are the basic principle for developing a healthy China-Japan relationship," said Cheng. "In recent years, Japan has attempted to dilute its history education. Modern history is almost ignored in Japan's junior and senior middle school education. Most schools only teach students Japanese history before the 1868 Meiji Restoration. Japanese right-wing forces even deny and whitewash Japan's war crimes."
In February, China's top legislature ratified September 3 as Victory Day of the Chinese People's War of Resistance Against Japanese Aggression and December 13 as the memorial day for remembering the victims of the Nanjing Massacre, in which Japanese aggressors killed more than 300,000 Chinese people.