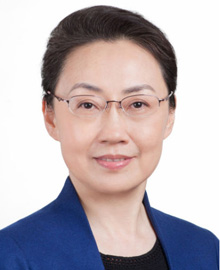 (WEIBO.COM)
Cheng Hong was born in 1957 and graduated from university in 1982 with a doctor of letters degree.
Cheng was a professor in the foreign languages department of the Beijing-based Capital University of Economics and Business for more than 30 years. She specialized in English teaching and research and was responsible for a research project on natural literature and eco-criticism.
She is also a member of the university's academic board and has published and translated several books on American natural literature.
Cheng met Chinese Premier Li Keqiang at Peking University. The couple have one daughter.
(CRIENGLISH.com May 4, 2014)