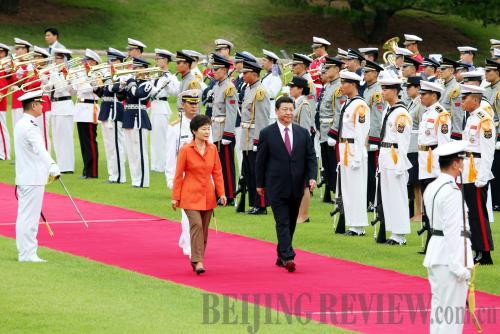 (YAO DAWEI)
Chinese President Xi Jinping attends a welcome ceremony held by his South Korean counterpart Park Geun Hye at the presidential office Cheong Wa Dae, or the Blue House, before their talks in Seoul on July 3.
During Xi's visit, the two East Asian neighbors reached a series of agreements such as finishing free trade negotiations by the end of this year and launching a renminbi clearance service in South Korea to facilitate bilateral trade and investment. They also reiterated the goal of denuclearization on the Korean Peninsula.
Xi made a two-day state visit to South Korea from July 3-4, marking his first trip to the country since taking office last year.