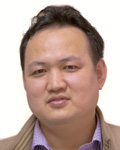 Disregarding numerous voices of opposition at home and abroad, Japanese Prime Minister Shinzo Abe's administration officially passed a resolution allowing Japan to exercise the right of collective self-defense on July 1. The move has cast a shadow over the security of Asia and posed a negative impact on world peace.
China has always supported a pacifist and economically developed Japan's involvement in international affairs, but is firmly opposed to Japan's violation of its pacifist Constitution, the expansion of its military, and its attempts to participate in international affairs through martial might. Both World War I (WWI) and World War II (WWII) witnessed Japan's participation as an aggressor. Its defeat in WWII led to the creation of a peaceful national doctrine and decreased military presence in the first place.
Renouncing collective self-defense was a positive choice made by Japan in line with its pacifist Constitution following WWII, fully supported by the Japanese people and lauded by the international community. Japan's economic success after the 1940s was, to a large extent, connected to the creation of this peaceful document.
However, it would seem that right-wing forces in Japan are not content with merely a strong economy. In recent years, they have put forth a number of excuses to break the shackles imposed on Japan by its pacifist Constitution, dreaming of restoring the nation's status as a forceful military power.
As the revision of this document would take time, it appears that the Abe administration attempted to modify it through its own "constitutional interpretation," the final goal of which is the ability to exercise the right of collective self-defense.
In December 2013, the Abe administration succeeded in pushing for the adoption of bills to set up a National Security Council and to establish a state secrets law. This set in motion the April 1, 2014 approval of the "three principles on transfer of defense equipment," which lifted a ban of nearly half a century on weapon exports.
Abe's administration, now steered largely by right-wing interests, chose to overturn the ban on the collective self-defense right in a year that marks the 100th anniversary of the outbreak of WWI. Even though a century has passed, many are right to view this as more than mere coincidence.
We can now expect to see three changes: First, Japan's security strategy could potentially transform from pure defense to offense-defense; second, the country's armed forces could be deployed in other parts of the world as opposed to simply defending domestic territory; and third, Japan's Self-Defense Forces could become a proactive force, the complete reverse of its old passive style.
Asian countries will probably pay the highest cost for Japan's new constitutional interpretation, with China being the hardest hit. Will Japan engage China militarily over the Diaoyu Islands dispute? Will it get involved in disagreements over the South China Sea? Will it take further actions to block China in the first and second island chains, thus cutting off the country's overseas shipping routes? Will it spend more on the building of an anti-ballistic missile network in the Asia-Pacific region?
With the revival of an aggressive Japanese military, it will become difficult for Japan to engage in diplomatic relations without the threat of force. China is therefore strongly opposed to the lifting of this ban, and is now obligated to stay vigilant regarding Japan's policy directions in the future.
Additionally, South Korea has reason to share similar concerns when addressing future disputes with Japan over Dokdo Island, known in Japan as Takeshima Island. Russia should worry about maintaining sovereignty over the Southern Kurils, which Japan calls the Northern Territories. All these are realistic problems that could potentially take shape without a limit on Japan's self-defense.
Peace and development should be the common goals of the international community today. However, right-wing interests in Japan appear to be throwing caution to the wind. It is under their influence that the Japanese Government has approved the collective self-defense right, and thus the threat is already tangible. Asian nations that were subject to the invasion of Japan during WWII should work together to dissuade Japan from resuming an offensive stance—a stance that will only serve to make the country a threat to world peace and development.
Email us at: lanxinzhen@bjreview.com