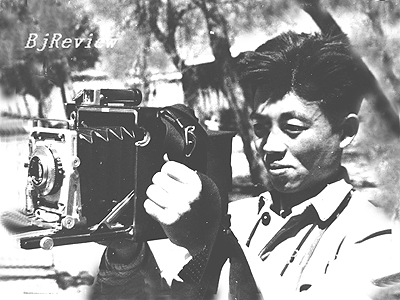 My time at Beijing Review began in 1981, when I was recalled from Tibet back to the capital city. I had heard some information about the magazine before I started my work here. It was initiated by late Premier Zhou Enlai, and was the only English news weekly in China. However, I hadn't seen an issue of Beijing Review until my first day at work here. It was just over 20 pages long and printed in black and white. Deputy Editor in Chief Wang Youfen told me that the magazine, which looked simple and plain, had gradually gained an increasing number of readers and become an important information source for foreigners wanting to learn about China.
I was assigned to be head of the Photography Department and as time went by, I got to know more about the operation of Beijing Review.
At that time, there were many discussions about Beijing Review among my colleagues, such as "it is too thin to be a magazine, and it cannot even stand by itself on the book-
shelf," or "there are few pictures in the magazine, most of it is covered by long articles, so it is hard to attract the attention of the readers."
Actually, Beijing Review paid a lot of attention to pictures. Due to its lack of professional photographers and pictorial editors, certain text editors spared no efforts in choosing pictures from Xinhua News Agency or drawing cartoons and pictures to illustrate the articles. The design of the magazine won the praise of Chairman Mao on many occasions.
With the new policy of reform and opening up, members of the Photography Department studied the theoretical knowledge and skills of photography hard and made great progress in picture design.
I retired in March 1994 and would like to take the opportunity of the celebration of Beijing Review's 50th anniversary to express my grateful thanks to the magazine for all the help and fond memories it has given to me.
(This article appears on centerfold page 6, VOL.51, NO.10 MAR.6, 2008)