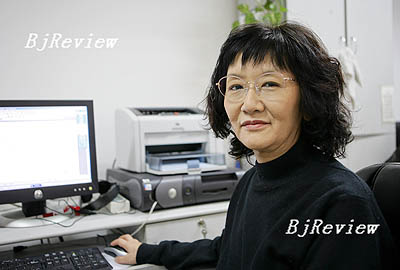 The Japanese version of Beijing Review came out in August 1963 and has continued without interruption since then, even during the "cultural revolution" (1966-76). It is where I learned about China at the end of 1960s and in the early 1970s.
At that time, Japan and China had not built up diplomatic relationships. For the Japanese, China was a mysterious country that had shut the door to other countries during the "cultural revolution." Except for reports from a few Japanese media sources, the only way to know China was through Chinese publications in Japanese.
People interested in China might first go to China Pictorial, and then look at People's China for more details. If you still wanted to know more, you would turn to Beijing Review for political and theoretical contents. That is how we got information on China in those days. Although occasionally there were some red characters printed in the magazine, most of the articles in Beijing Review were printed in trumpet black characters, making it look like a typical theoretical magazine.
Since 1978, with the policy of reform and opening up, Beijing Review has changed a lot and basically achieved the goal of "making the world understand China." Some old words used in the 1960s and 1970s have been replaced by more modern ones, and sometimes I am puzzled by how to translate the new words, which seem to change almost every day.
In 2001, when I worked as a foreign editor in the Japanese Department, Beijing Review had cancelled printed editions of the magazine in languages other than English, maintaining just online coverage in other languages. It was a great pity. Articles on the website are soon replaced by new ones.
This year marks the 50th anniversary of Beijing Review. If the magazine were a person they would have grown from a baby to an elder by now. In the past 50 years, Beijing Review has experienced remarkable changes. I think Beijing Review should continue to play the role of a reference journal.
(This article appears on centerfold page 6, VOL.51, NO.10 MAR.6, 2008)