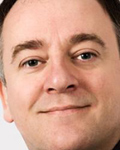 People have been talking in Europe of an age of austerity since the end of 2008. The expectation of large cuts to government spending has been widespread. The question was just when the cuts would start. Recently, the UK, German and French governments have all made clear that the cuts must start now. And all of the governments of the main economies in the EU have started spelling out what has to be cut back, what it will mean for people, and how much has to be saved.
According to a Financial Times opinion poll on July 12, more than two thirds of people in the EU support cuts, and would like to see them sooner rather than later. They also oppose tax hikes. In a choice between government reducing its expenditures and people paying more through personal or company taxation, the preference is clear. Populations don't trust their governments to spend their money wisely, and think that they have grown too big, employ too many people and are active in too many areas. A similar survey in the UK alone at the end of June showed that the majority of people don't think that government cuts will affect them anyway.
Now that the axe has started to fall on government expenditure, we have to ask a number of questions. The first is simply whether it will have the desired effect of returning major economies to healthy growth in the span of a few years. The second is whether it will start causing social unrest and opposition in some countries. And the third is how it will impact the global political and economic situation.
Controversial cuts
There is, in fact, no real consensus, among either politicians or economists in the West, as to whether dramatic, deep cuts will actually work. The Labor government under Gordon Brown held the belief, before it was voted out of power in May of this year, that too many cuts too soon would create a double-dip recession, causing huge rises in unemployment, and return the UK to the same negative growth it experienced in 2009. For the new coalition government, led by the Conservatives, the view is that the UK cannot continue to service interest payments on government debt that is 12 percent larger than government receipts. This is one of the largest deficits in the developed world. Overall, government debt in the UK stands at almost $900 billion. The fear is that in servicing this debt, most government income will be spent on interest payments. This was the motivating factor behind the emergency budget announced in late June which suggests up to 20 percent cuts in some areas of expenditure.
U.S. President Barack Obama has made it clear that he does not see these kinds of cuts as beneficial. He and his policy advisors stick to maintaining government spending, so that the economy is stable and supported. Their priority is to address the lack of jobs in the United States, where 10 percent of the population is unemployed. But the UK can argue that the situations in the two countries are not exactly the same. Growth in the United States is likely to be higher than in the UK this year. It is a much larger economy, and has a much greater manufacturing capacity. The fundamentals for the United States, as some would say, look markedly better than for the UK. Obama made clear at the Group of 20 meeting in Toronto, Canada, in late June that he understood the moves made by the new British Government. And in any case, the previously mentioned Financial Times survey showed that popular support for cuts in the United States was almost as high as in Europe.
For Germany, things are slightly different. It is a major exporter, sitting just behind China. It has a massive manufacturing base, and although unemployment is high, it has started to enjoy reasonable growth rates again. The euro zone economic crisis caused by spiraling debt in Greece over the spring and summer only showed how powerful Germany now is in Europe. It got most of the conditions it wanted when the final bailout deal was agreed. Even so, Chancellor Angela Merkel and her coalition have also announced sweeping cuts, creating anger in some other European governments because they regard these as being too severe, unnecessary and likely to create problems in other markets outside of Germany. Germany doesn't have to deal with a deficit anything close to the size of the UK's. But it does worry about the drain on its economy, if the euro continues to depreciate. And it has a hugely generous social welfare system which now no longer looks affordable.
France too, is starting to face cuts, despite the strength of its unions, and threats of strikes. President Nicolas Sarkozy is entering one of the most difficult periods during his time in power, with falling popularity ratings, a looming election in two years' time, and huge challenges about how to scale down public expenditure in a country where opposition to such cuts has usually been very strong.
Social implications
It is clear that a major rebalancing of the EU economy is underway. This is reaching into the whole developed world. Western governments simply cannot spend as they did before. For the first time they are having to prepare their populations for major cuts, which will have an impact on health care, education, social services and welfare spending. The political and social outcomes of these could be very rough. The UK has looked at the huge cuts Canada made in the 1990s to reduce its deficit. There, social unrest was avoided. But much of the current government's strategy is based on trying to do things in a different, more efficient way, without fundamentally changing what is provided. They talk of cutting back waste, middle-level management, and duplication and bureaucracy. Faced with the need to save billions of pounds over five years, however, it is hard to see how all of this money is going to come from one source. The bottom line is that some services will be cut, and that will impact society.