ON POINT: U.S. President Barack Obama (center) arrives at the United States Military Academy in West Point, New York, to give a commencement speech on May 28 (WANG LEI)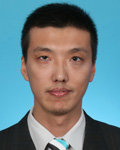 The international community has long been accustomed to living in a globalized, U.S.-dominated world. While many are aware of the turmoil and injustices caused by the United States, they may also worry about what a world would look like without the world's only super power. U.S. President Barack Obama seems inclined to lead the country onto a path that lies somewhere between isolationism and interventionism, enraging right-wing hawks in Washington and provoking a backlash amid fears of the gradual rise of emerging countries, including China. Another point of concern is that Beijing and Washington have yet to conceive a mature strategy for mutual interaction, which is necessary for their ability to avoid risky exchanges.
A change of heart?
For the past six years, the Obama administration has focused more on domestic affairs and tried to settle international disputes through mediation and negotiation rather than conflict. However, the complicated realities of global politics have poured cold water on his idealist diplomacy. The relationship between the United States and its European ally Germany has cooled following revelations of eavesdropping and spying; the divergence between the Obama administration and Israel over the Palestinian issue has estranged their alliance; Obama's commitment to protecting allies in Asia is seen as empty talk; and his efforts to address the crises in Ukraine and Iraq have been interpreted as ineffective. The whole world seems to be asking the same question: Can the United States continue to lead the world?
In a speech at West Point in May, Obama reaffirmed his commitment to maintaining U.S. global leadership. He dismissed suggestions that the United States is in decline as either a misreading of history or pure partisanship. He argued that military action cannot be the only component of U.S. power, calling for a broadening of tools to include diplomacy and development; sanctions and isolation; international law and—if just, necessary, and effective—multilateral military action. Obama's speech, however, won little praise domestically and was mocked overseas.
When Obama first took office in 2008, the United States was still bogged down with wars in Iraq and Afghanistan, and was facing the most serious financial crisis since World War II. Considering these immense challenges, it is unfair to say that the Obama administration has achieved nothing in the past six years. At home, the U.S. economy will soon recover all the 8.7 million jobs lost in the crisis and healthcare reform was passed in spite of intense Republican opposition. On a global scale, his administration has not only moved to end the two wars in Iraq and Afghanistan but also initiated a strategic shift to address new perceived dangers—the rising powers and diversified security threats. However, Obama's inauguration undoubtedly came at a bad time—the United States had just entered a new readjustment cycle; polarized political parties created legislative gridlock; and the international landscape underwent the biggest shift in 30 years. The president's eight-year tenure is simply not long enough for Obama to cure all of the U.S. "diseases," such as a widening income gap, a shrinking middle class, complicated post-World War II partnerships, as well as difficult relations between the established power and rising powers.