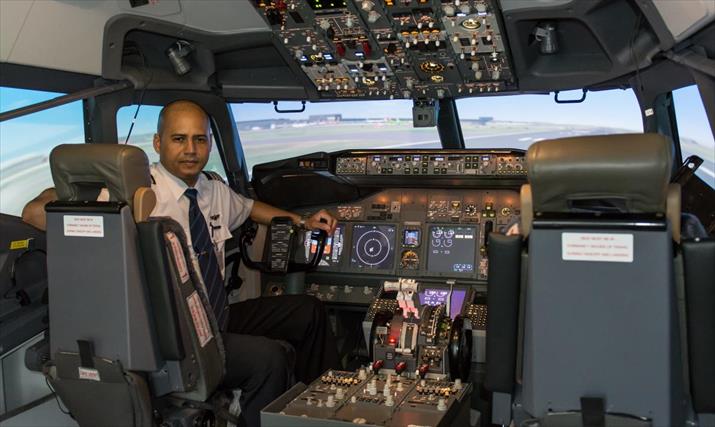 Comair's chief pilot Deen Gielink
Expanding a small airline into a travel business with thriving regional operations delivers some powerful messages for entrepreneurs in tough times, says Erik Venter, CEO of Comair Limited in southern Africa.
"In business, what looks like an overnight success often takes decades to achieve. Comair, for example, has quietly grown from operating a couple of World War Two-era aircraft between Rand Airport in Germiston and Stamford Hill Aerodrome in Durban (in South Africa) in 1948, to a diversified and formidable travel company today," says Venter.
Comair started South Africa's first low-cost airline in 2001, known as Kulula, but it hasn't all been moon shine and roses. A number of entrants into this market have come and gone but according to Venter, a few key factors have led to their sustained success.
"We continue to demand - and reward - leadership, innovation, integrity and a passion for service. How it's been achieved has yielded some useful lessons which we continue to apply, and which are worth sharing, especially as they're gleaned in a notoriously tough and unforgiving sector of business."
Know what the market wants
According to him, you must first align your business with the needs of your market. "This seems almost too obvious to state, but there's little latitude for error in the airline business, so a successful business model must be supple enough to accommodate market trends and it must be scalable."
Comair has achieved this through introducing the principles that drive efficiencies in its airline operations to its other operations. In doing so, they have become a regional market-leader in online holidays, through their travel brands, including the low-cost airline Kulula.com. "This has enabled Comair to become SA's largest renter of motor-vehicles after the insurance sector. We are also EuropCar's single biggest customer," says Venter
Other examples include the Comair Training Centre, which offers training to other airlines and, among other entities, to the Indian Air Force. It also includes the Slow Lounges, which provide comfort and refreshment for local and international passengers.
Like-minded partners
"A second lesson: it's also important to find partners who share your mind-set," he continues. "Comair is now Boeing's biggest customer in South Africa and we share their affinity for innovation, which has translated to Comair operating southern Africa's most modern and efficient airline fleet."
"Comair's fleet replacement strategy is a massive investment and we are pursuing it, not because it's nice to operate new aircraft, but because it gives us a competitive advantage. The current strategy will be completed in 2021, when we take delivery of the last of eight B737-800 MAX 8 aircraft. The upgrade will reduce fuel consumption by 33 percent per passenger and reduce maintenance downtime. What's pleasing about this is that fuel-price increases triggered by the weaker Rand (South African currency) will work in our favor because we operate more fuel-efficient aircraft than our competitors."
Another of Comair's mutually valued and nurtured relationships is the one with British Airways. "Last year we celebrated the 20th anniversary of our franchise partnership with British Airways. It's the longest-running partnership that British Airways has ever had."
Quality staff
"Fourth: we also insist on hiring good people and investing in helping them to achieve their best. A good example is Deen Gielink, a youngster from Sydenham in Durban who saw the movie Top Gun and decided to become a pilot. He was on our inaugural Comair Cadet Pilot Course in 2001 and last year was promoted to Chief Pilot at Comair. We spend around 3.6 percent of our annual payroll on the development of skills and leadership. It's that kind of commitment that's needed to address the skills shortages in the industry."
He continues with a fifth lesson: innovation. "Naturally our fleet replacement strategy is a key component of that, but so is the extensive investment in IT systems to manage our data and bookings of flights, beds, vehicles and holidays, and to ensure we deliver no less than the gold standard in online travel fulfilment. It's helped enable us to operate flights within South Africa, Sub-Saharan Africa and the Indian Ocean islands, with links to the rest of the world through British Airways."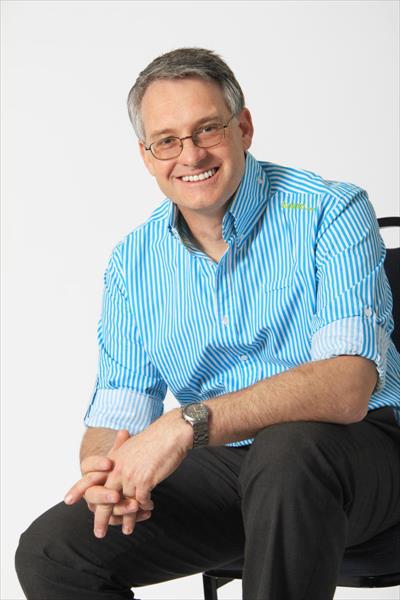 Erik Venter, CEO of Comair Limited in southern Africa
A sixth and final lesson he says is to defend your corner. "We've resorted to legal action on matters such as anticompetitive conduct and skewed reasoning around operating licenses. It's arduous and time-consuming but when you've helped build a business without the luxury of bailouts, you protect that business."
While Comair grew up on the mean streets of the airline precinct, the lessons learnt and applied benefit not only their extended and diversified business, but also the business and leisure travel sector as a whole.
"Operating a consistently profitable airline aligns with the [South African] Government's objectives of national and regional economic development, all of which requires mobility of people and goods. Contributing to a strong and competitive airline sector will continue to deliver mutual benefits for our business and its shareholders, our sector and the national and regional economy."