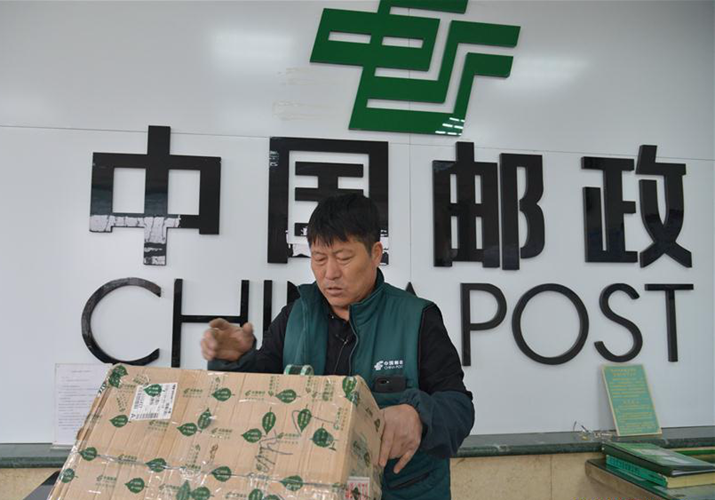 A postal worker packs mail at the township branch of China Post in Chunhua township of Hunchun, Northeast China's Jilin Province on February 19 (XINHUA)
China's express delivery services grew rapidly in 2018, accounting for more than 50 percent of the world's total delivery volume, the State Post Bureau said on October 9.
The country had 50.7 billion parcels in total delivered through last year, topping the world's market for five consecutive years, according to Ma Junsheng, Head of China's State Post Bureau. The postal sector raked in 1.2 trillion yuan ($174.5 billion) of revenue in 2018, up 26.4 percent year–on-year.
The growth of express services has also supported an online retail sales volume of nearly 7 trillion yuan ($984 billion) and created more than 200,000 jobs.
"The integration of technologies including intelligent algorithms, automated operating lines and sorting robots helps to improve efficiency greatly in express delivery business," Ma said.
According to him, there are still some disadvantages in postal industry development such as imbalances between domestic and international markets, service consumption and production, as well as the rapid development and service quality.
It is necessary to continue to accelerate the construction of internationalized cross-border delivery infrastructure and also encourage delivery companies to strengthen their independent air transport capacity, in order to build a modern cross-border delivery network and global express delivery service system, he said.