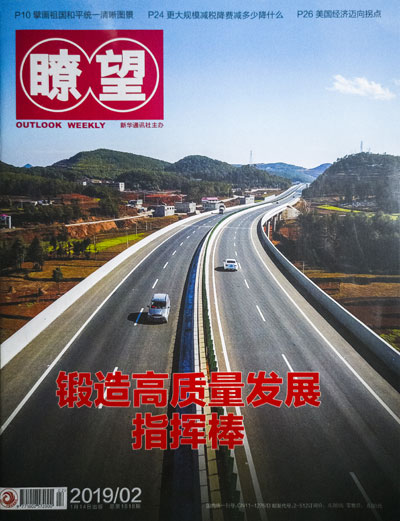 New evaluation standards need be established to promote high-quality development. A guideline passed in September 2018 requires establishing new indicators and evaluation systems for high-quality development.
More importance will be attached to indicators that evaluate the quality and effectiveness of economic growth such as per-capita GDP and labor productivity. Beijing listed social labor productivity as one of its major economic and social development goals for the first time in 2018.
An optimized economic structure has become a key indicator. For instance, east China's Shandong Province has adjusted its economic structure to develop emerging industries such as information technology and high-end equipment industries.
Innovation is regarded as the driver of high-quality development. Indicators such as the proportion of research and development expenditure in the local GDP have been given more consideration in the guideline.
High-quality development is not limited to the economy but also includes social, political and ecological areas. The new standards should focus more on innovation of products and industries, coordinated development between urban and rural areas, as well as environmental sustainability. Openness of the economy and how well people can share the development results should also be considered.
Moreover, the evaluation system for officials should include more indicators to show their involvement in high-quality development programs.
(This is an edited excerpt of an article originally published in Outlook Weekly on January 14)