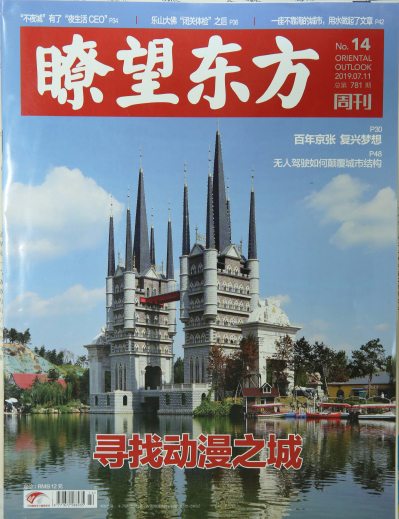 The China International Cartoon and Animation Festival, which has been held every year since 2005 in Hangzhou, east China's Zhejiang Province, has become an iconic cultural event.
Currently, cartoon and animation are a part of ordinary peoples' lives in this city. Even real estate companies in Hangzhou use cartoon images for promotion.
With the rise of the industry in big cities such as Beijing, Shanghai and Hangzhou, it has become a new engine for promoting urban transformation and improving the competitiveness of the cultural and creative industry.
The development of the industry has not only boosted cultural consumption and created jobs, but also promoted the development of theme parks.
However, it also faces some challenges currently, such as an incomplete industrial chain and difficulties in attracting creative talent.
Whether a city can explore a sustainable model for developing the cartoon and animation industry tests its ability to mobilize resources.
The industry is centered on creativity. Only when a city is able to generate a favorable environment for creation can the industry be integrated into its development.
(This is an edited excerpt of an article originally published in Oriental Outlook on July 11)