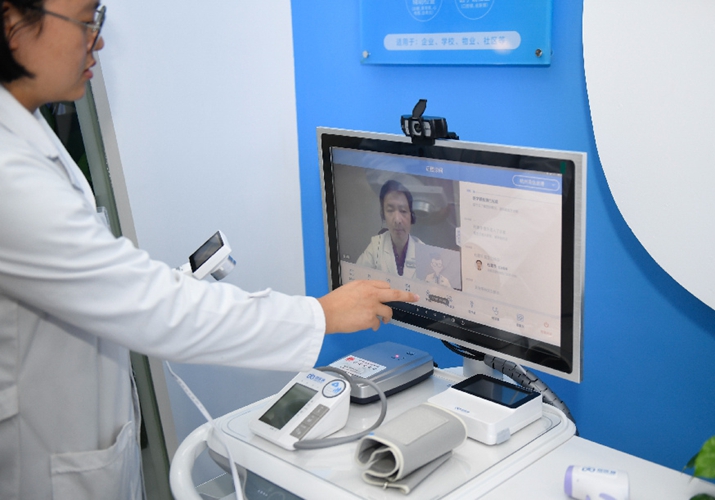 A medical worker demonstrates the online communication tool provided by local smart clinic system in Wuzhen Town of Tongxiang, east China's Zhejiang Province, November 6, 2018 (XINHUA)
The novel coronavirus disease epidemic has become a milestone in the development of online medical care in China. Patients with chronic disease can have their regular health checks without having to go to hospital, which reduces the risk of infection. With the government's encouragement, public hospitals, in particular, have stepped up efforts to develop online treatment for patients' greater convenience.
Since February 2020, the Central Government has issued several policies to support the online medical care industry, and people have increasingly recognized its advantages. But online medical care in remote regions and less developed urban areas still has a long way to go. In such places, the services should focus on basic public health demands, such as disease prevention.
During the process, the differences between communities in cities and villages should be taken into consideration. Getting experts' guidance for doctors at the community level should be another highlight, as well as sharing the resources of top hospitals.
As some groups, such as senior citizens, find it difficult to cross the digital gap, hospitals should retain offline services while accelerating online business. They should also take care to protect patients' privacy. Experts say online diagnosis and treatment should be regulated by setting industry standards and enhancing supervision.
This is an edited excerpt of an article originally published in Oriental Outlook on
January 21
(Print Edition Title:

Online Medical Care

)