Chinese President Xi Jinping, also General Secretary of the Communist Party of China Central Committee and Chairman of the Central Military Commission, addressed a gathering in Beijing on February 25 to mark the country's accomplishments in poverty alleviation and honor its model poverty fighters. Xi declared that China has scored a complete victory in its fight against poverty. Excerpts of Xi's speech follow:
China has scored a complete victory in its fight against poverty.
China has adopted a targeted poverty alleviation strategy and strives to eradicate poverty through development.
China has created a model of poverty reduction and made great contributions to global poverty alleviation.
Shaking off poverty is not the finish line, but the starting point of a new life and new endeavor.
China's struggle against poverty has forged a Poverty Alleviation Spirit, a spirit of pulling together, exerting all our strength, being precise and results-oriented, breaking new ground, braving challenges, and living up to the people's expectations.
VOICE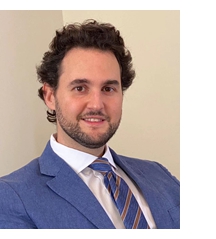 George N. Tzogopoulos, EU-China Program director at the Centre International de Formation Européenne
The Chinese Government prioritizes the well-being of people but does not act as an endless producer of liquidity. On the contrary, it links the economic and technical assistance it provides to citizens to specific criteria and measures productivity results in the medium and long term.
Sources: Xinhua News Agency and Beijing Review