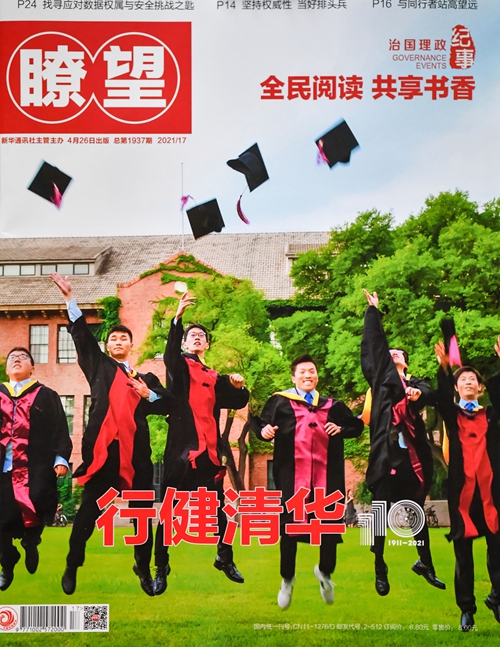 China's esteemed Tsinghua University celebrated its 110th anniversary on April 25. Over the past 110 years since its inception, Tsinghua has cultivated pioneers in the fields of science, engineering, business, culture and politics.
Tsinghua's reform, human resources development, education innovation as well as scientific research have an important part in serving national development. In 2020, it led 30 of China's key scientific research projects, ranking first among universities nationwide for five consecutive years. Over the past three years, Tsinghua set up 25 rural vitalization work stations in 15 provinces and municipalities, which convened more than 1,500 teachers and students nationwide introducing science and technology to assist rural development programs.
Over the past 20 years, more than 360 Tsinghua alumni volunteered to teach in China's less-developed regions such as Tibet Autonomous Region, and Qinghai and Gansu provinces, helping tens of thousands of rural students.
The university has cooperated with 293 universities from more than 50 countries and furthermore has signed almost 20 strategic sci-tech cooperation agreements.
Top Chinese universities will take on a bigger role in the country's development as the world's second largest economy vows to become an innovation powerhouse. Tsinghua, one of the most prestigious universities in China, is undoubtedly an important player along the journey.
This is an edited excerpt of an article originally published in Outlook Weekly on April 26
(Print Edition Title: Mission of Universities)