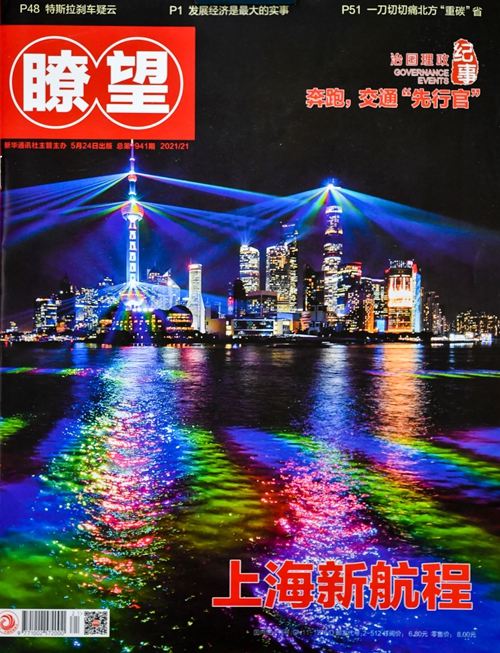 From developing the Pudong financial district to launching a pilot free trade zone, Shanghai has been a symbol of China's openness and economic development. Now, the city is among the most vibrant urban centers in all of Asia.
Major achievements should be made regarding Shanghai's positioning as a world leading economic, financial, trade, shipping and technology center by 2025, according to Shanghai's proposal for the 14th Five-Year Plan (2021-25) and its development goals for 2035 released last December.
During the period, Shanghai has pledged to further open up its doors to let the world share the benefits of its high-quality growth. The city will improve its overall core competitiveness and advance a new round of opening up.
The plan envisages Shanghai to gain the required competitive edge to be a hub for international trade. It also endeavors to make the city a major import and export distribution center connecting the Yangtze River Delta region and serving the entire country.
High-end resources from around the world are likely to gather in Shanghai at a faster pace in the next five years, further elevating the city's global influence. The city should also have more development drivers.
In addition, a modern infrastructure system in line with Shanghai's role as a megacity should be in place by 2025. Both tangible and intangible networks should collaborate so that Shanghai can become a core hub connecting the rest of the world.
This is an edited excerpt of an article originally published in Outlook Weekly on May 24
(Print Edition Title: Shanghai's New Journey)