April 23 marks the World Book Day. The Chinese Academy of Press and Publication has issued its findings in a survey of Chinese reading habits. It is the academy's 13th survey since 1999, covering 45,911 samples from 81 cities and townships throughout 29 regions at the provincial level.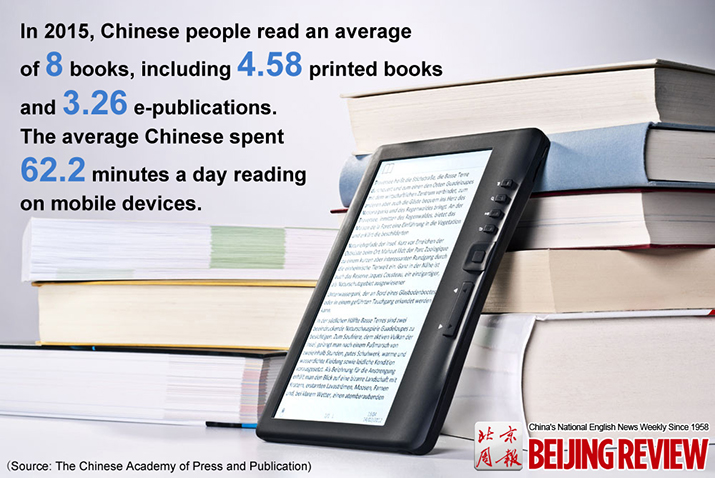 The findings claim that in 2015, Chinese people read an average of 8 books, including 4.58 printed books and 3.26 e-publications.
The average Chinese spent 62.2 minutes a day reading on mobile devices.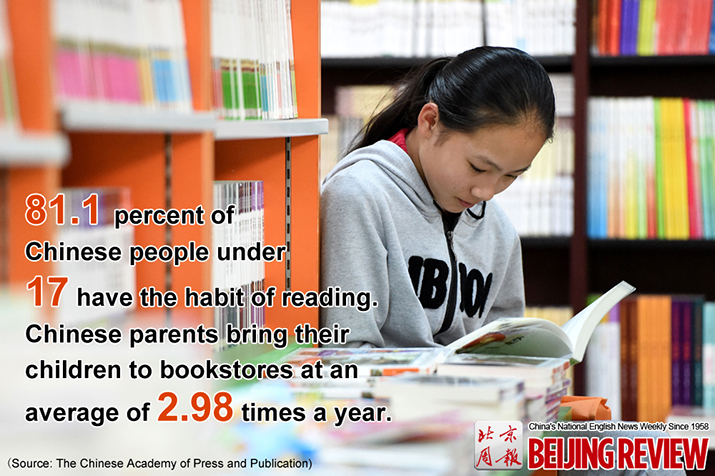 81.1 percent of Chinese people under 17 have the habit of reading.
67 percent of Chinese adults hope to have reading activities or reading festivals where they live.
Chinese parents bring their children to bookstores at an average of 2.98 times a year.
Copyedited by Bryan Michael Galvan
Comments to chenran@bjreview.com