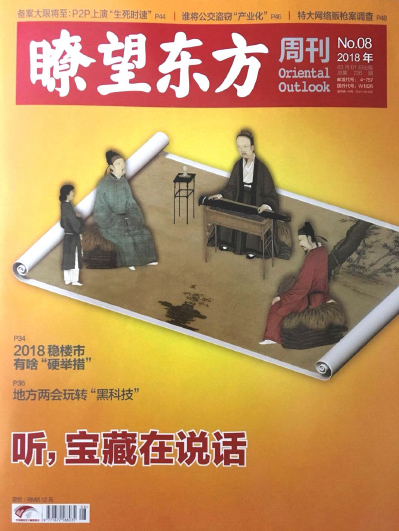 Television shows focusing on historic artifacts including Every Treasure Tells a Story and National Treasure recently aired on China Central Television have gone viral in China.
National Treasure combines stage drama with a documentary style to tell the stories behind China's artifacts. Historic relics which once laid dormant in museums have come alive once more.
Through new forms of cooperation between China's museums and television stations, a new way of presenting historic treasures has been created, promoting the preservation and inheritance of cultural relics and traditional culture.
These shows have ignited the public's interest in cultural relics and motivated them to go to history museums and read historical books. They exemplify Chinese museums' shift from the protection, collection and research of artifacts to presenting national treasures and educating the public.
The idea of bringing ancient artifacts to life was proposed by President Xi Jinping in a speech delivered at the UNESCO Headquarters in Paris in March 2014 and has since been made a reality.
In addition to television shows, museums are also cooperating with enterprises to develop creative cultural products based on historical artifacts.
To further promote the full utilization of cultural artifacts, all sectors of society including the government, museums and enterprises should work together. The government has already come up with a series of policies in recent years to promote the development of creative cultural products and the proper utilization of cultural relics.
Those working at museums should not only research artifacts but also communicate the stories behind them to the public.
(This is an edited excerpt of an article published in Oriental Outlook on March 1)