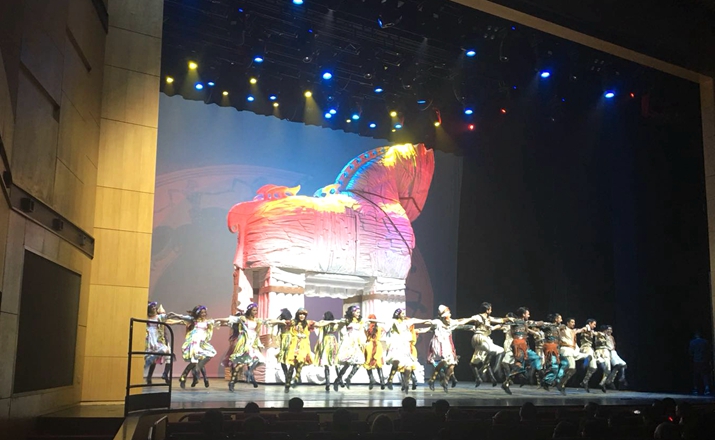 Dancers from the Fire of Anatolia troupe perform their famous Troy piece at the opening ceremony of the Turkish Tourism Year in China on April 17 in Beijing (WEN QING)
The Turkish Tourism Year in China is a unique opportunity to enhance mutual understanding of the two peoples with an eye toward the long-term development of bilateral relations, said Luo Shugang, Minister of Culture and Tourism, during his speech at the opening ceremony in Beijing on April 17.
Numan Kurtulmuş, Turkish Culture and Tourism Minister, echoed this view. In his opinion, tourism is more meaningful than economic activity because it can promote interaction between the two nations and contribute to bilateral relations in trade, business and other fields.
Over 60 activities including musical shows, art and photography exhibits, traditional Turkish handicraft displays, and literature and cinema events will be held to promote the cultural and natural landscape of Turkey during the tourism year. Chinese people will have an opportunity to appreciate many facets of Turkish culture in various fields.
For example, Fire of Anatolia,a dance troupe from Turkey, led with their well-known Troy piece at the opening ceremony with an exquisite performance that won huge applause from the audience. The dance group will also perform theirshow in Shanghai later in the year.
Copyedited by Rebeca Toledo
Comments to wenqing@bjreview.com.cn