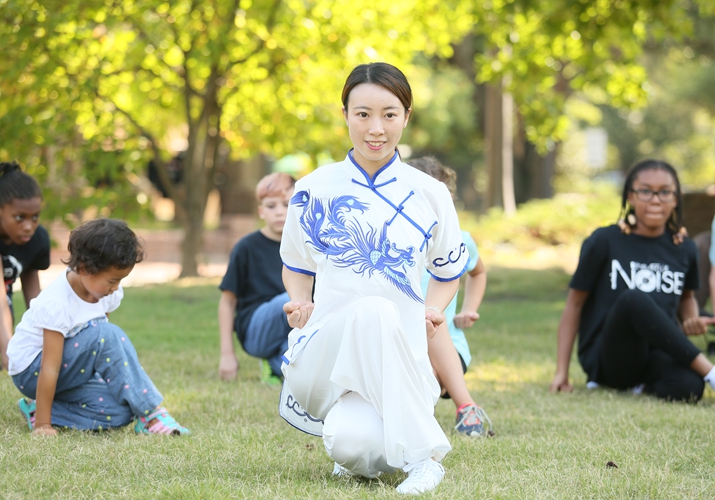 A good sport
and ambassador
of culture
Liu Lianghao, A 26-year-old Chinese high school English teacher in Guangdong Province
When I started practicing traditional martial arts back in high school, I did it merely for extra marks in the College Entrance Examination. But the actual benefits turned out to be much more than I had expected. After hours of practice every evening, I felt physically exhausted but mentally relaxed, gaining a sense of inner peace. So I carried it on and turned it into a hobby.
Although martial arts have been traditionally seen by some people as self-defense skills that can be used in real combat and some of the moves are indeed part of modern boxing, I see them mostly as nonaggressive sports that can benefit both physical and mental health. They are ideal for today's fast-paced society. I find the martial arts exercises relaxing after long hours of work and helpful in removing anxiety and stress.
Compared with other schools of traditional martial arts such as Karate or Muay Thai, one distinctive feature of traditional Chinese martial arts is that they are closely related to other aspects of traditional Chinese culture, such as medicine and philosophy. For example, the moves are a beautiful combination of attack and self-defense, as well as agility and strength. Practicing martial arts can help one better understand ancient Chinese wisdom.
As an integral part of Chinese culture, martial arts should be cherished and inherited, especially by the younger generation. I hope more people would join me in practicing them.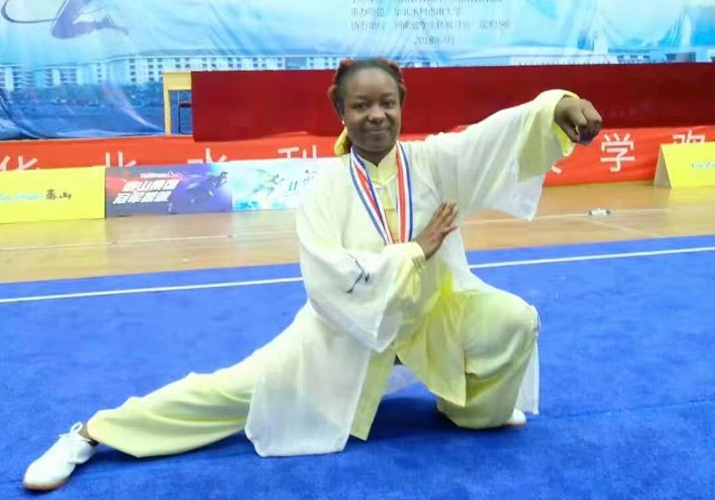 An ideal means
of self-defense
Chiedza Mavis Chakawanei, A 30-year-old Zimbabwean
student in Henan Province
Martial arts refer to any of the traditional forms of Asian self-defence or combat that utilize physical skill and collaboration without weapons. There are different forms of martial arts such as Kungfu and Taekwondo.
As a martial arts enthusiast, I find martial arts invigorating, fun and exciting. They have had an effect of socially empowering me, and have improved my health and social wellbeing.
Apart from this, I have observed that traditional martial arts play a crucial role in our daily lives as they equip one with the necessary self-defence skills.
Of late, domestic violence and sexual abuse cases have been escalating globally and in most cases, the victims are women and youngsters. The victims are usually in a disadvantaged position as the majority of them possess little to no self-defence skills. It can therefore be useful for people to learn and practice martial arts to be able to physically defend themselves.
I feel martial arts have a role to play in the civil and modern society as they are a safer option of self-defence, compared to using ammunition or weapons as defence mechanisms. Under any form of physical attack, I find traditional martial arts as perhaps one of the cheapest mechanisms to fight a perpetrator.
Traditional martial arts are also handy as a means of entertainment and are beneficial not only for maintaining good health but also for self-defence.