Every Sunday at 7:00 p.m., Diallo Mohamad, from Guinea, tunes in to Doctors Insight program of ADiC Net Radio. In the program, a team of health professionals from Africa and China discuss health issues, such as awareness of the novel coronavirus disease (COVID-19) prevalence, epidemiology, symptoms and prevention mechanisms. Thanks to the program, Mohamad can stay abreast of the latest measures of epidemic control and precaution applied in different cities in China and ways to properly manage his health.
Ever since he moved to Shenzhen, Guangdong Province in south China, ADiC Net Radio is the only radio program provider he follows in China. "I enjoy listening to it because it makes me feel like I am back home, with its exciting topics such as African culture, health solutions, and good African music," Mohamad said.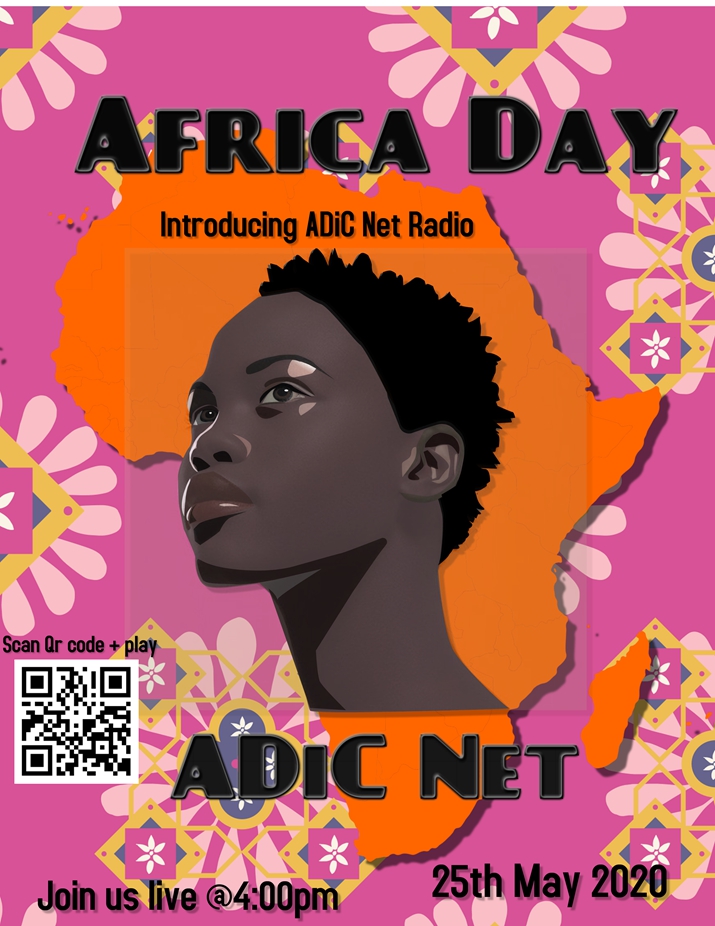 The ADiC Net Radio project is launched on 25 May, 2020, the African Liberation Day (COURTESY PHOTO)
A modest but creative messenger
The African community in China has always aspired to have their own platform to share their voices. "There was hardly any media channel dedicated to the African community in this part of the world," Louis Idehen, a 37-year-old Nigerian IT consultant working in Beijing, told ChinAfrica. Convinced of the ubiquitous nature of the radio as the most portable means of communicating to a targeted audience, Idehen designed and developed the ADiC Net Radio app and its web page.
The project was officially launched on May 25, 2020, with the funding collected from the African community in China. The name ADiC Net Radio is based on ADiC Net or African Diaspora in China Network, which was formed in 2019. The network is aimed at gathering people of African descent from all over China to contribute to Africa's development, identify issues relating to Africans in China, and discuss possible solutions.
"As the name ADiC Net implies, every African in China is automatically part of this radio project. We all came together to set it up, and I was just a messenger of the people," said Idehen.
At the beginning, the management team had some difficulties in getting presenters, DJs and content. But they were able to sort it out by paying royalties to podcasters to allow them to air their content and also by using an AI-powered auto DJ system. "But today, we no longer need all that," Idehen said proudly. "As we now have loads of presenters waiting in line to go live on air." All presenters and DJs of ADiC Net Radio are volunteers. "They are doing it because of their love and passion for Africa and China."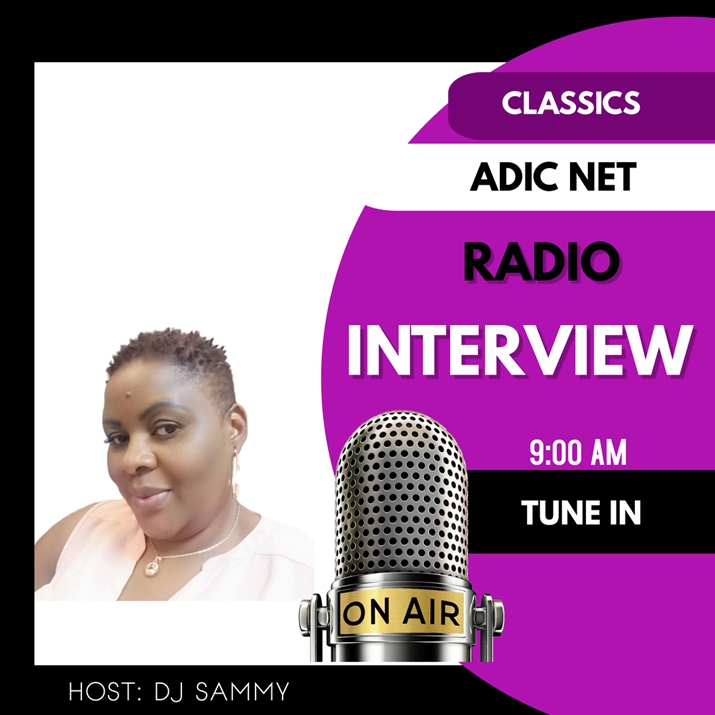 Poster of a radio interview hosted by Samantha Sibanda (COURTESY PHOTO)
That is the case of Zimbabwean Samantha Sibanda. She is not only the DJ but also the presenter of several programs, including Lovers Paradise and Rhythm of Africa. She has been a radio DJ for 20 years. For her, radio is a place where she can "inspire and motivate" her listeners through music, stories and talk shows. "I joined ADiC Net Radio because it is the platform here in China that allows me to be creative, do what I love to do, and connect with the people of African descent here in China," she explained.
A platform for community outreach
With the African diaspora in China being the target audience, the content of the radio is Africa-oriented. As Africans love music, ADiC Net Radio provides different genres of African sounds. For Nigerian Raphael Chuks, who lives in Beijing, this is really good news. "Nothing can be more soothing to the soul than getting the African vibes once again. I can't believe how many new African songs I have already missed in just five years of living abroad," said Chuks, who is grateful to ADiC Net Radio for keeping him posted about what's going on back home.
The radio service also plays a role in African community outreach. "African diaspora here faces language and cultural barriers, which is normal and expected," noted Idehen. To make their stay in China easier, ADiC Net Radio teaches the standard Chinese for beginners. Through programs like Doctors Insight, listeners can also get updates on the happenings around them.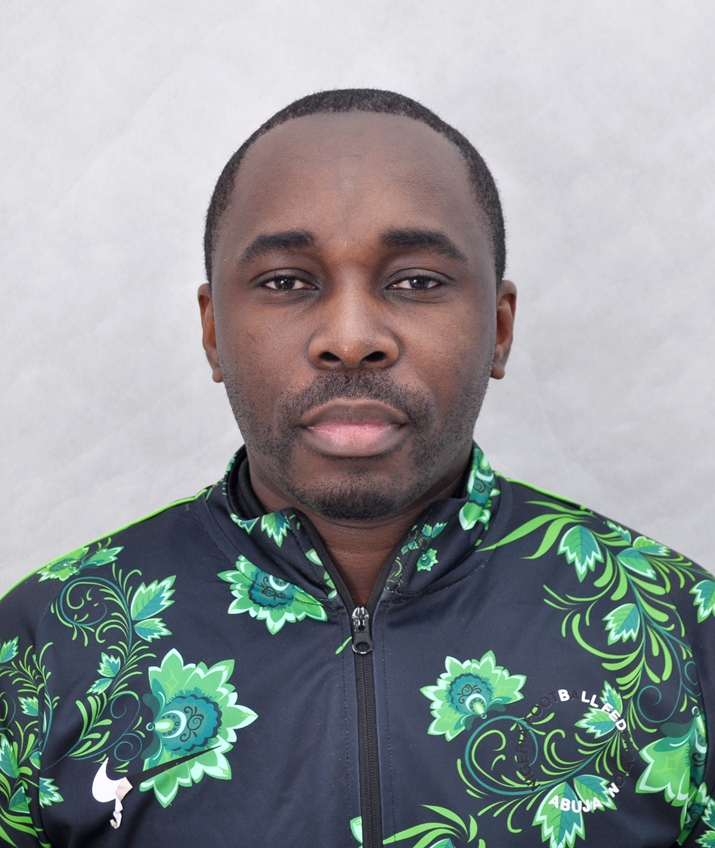 Louis Idehen, designer and developer of ADiC Net Radio app and its web page (COURTESY PHOTO)
The radio platform covers rich and varied content, ranging from sports news and business analysis to standup comedy and entrepreneurial discussions. "These are the kind of content we can lay our hands on for now. Our target audience is also interested in it," explained Idehen.
There is a live chat option on their web page through which listeners can chat with them and give suggestions. "It has been interactive and impressive so far," added Idehen, who periodically conducts surveys to get feedback from the audience and improves their services.
Less than one year since the launch of the radio, ADiC Net Radio has already received enormous amount of positive feedback. "It is one of the driving forces that keep us going," said Idehen. Justina Ajala, President of ADiC Net, is one of their caring listeners. "The radio gives me a sense of connection to Mama Africa. There is this beautiful feeling that comes with it, especially the African music. The programs are very enlightening and interesting," she told ChinAfrica. "ADiC Net Radio brings out the African in us."
But the reach of the radio is not confined to African people, Idehen pointed out. Other lovers of Africa and African culture also enjoy the radio. In the short term, one of his goals is to continue to develop his coding and creative abilities. He wants to build a bridge between Africa and China, and always looks for ideas that will strengthen the relationship and business partnerships between Africa and China, as is the case with this online radio project.
(Print Edition Title:
In Your Own Voice
)
Comments to lixiaoyu@chinafrica.cn