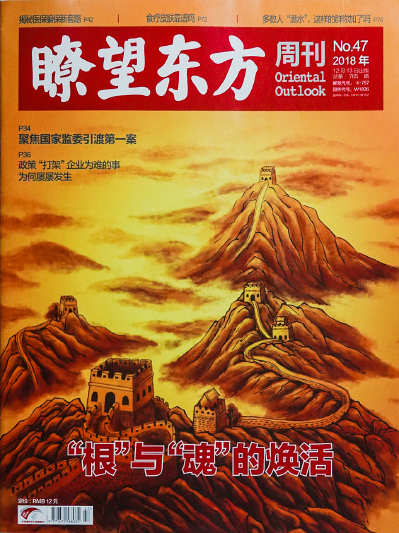 A country's cultural heritage is the root and soul of its history and culture. Since reform and opening up 40 years ago, China has made remarkable achievements in cultural heritage protection as a legal system governing heritage protection has come into being. The number of people working in the cultural heritage protection industry increased from 26,000 at the start of reform and opening up to over 160,000 at the end of 2017.
In 1985, China became a state party to the UNESCO World Heritage Convention and two years later, the first batch of six Chinese sites were listed as World Heritage Sites, including the Great Wall and the Palace Museum. Today China boasts 53 World Heritage Sites, the second most in the world.
China has made innovative attempts to carry out heritage protection in the past decades. The Great Wall's structure, for example, is extremely difficult to protect as it spans a vast territory. Thus, the government, non-governmental organizations and individual volunteers have worked together in the process.
At present, a consensus on cultural heritage protection has been formed, but how to encourage ordinary people to pay attention to and participate in heritage protection is still an urgent task. From a long-term perspective, institutional and legal arrangements are needed to mobilize the participation of the whole society.
Chinese people need to enhance their respect for history and culture, and protect cultural heritage in accordance with the law in order to safeguard protections carried out by their predecessors.
(This is an edited excerpt of an article originally published in Oriental Outlook on December 13)