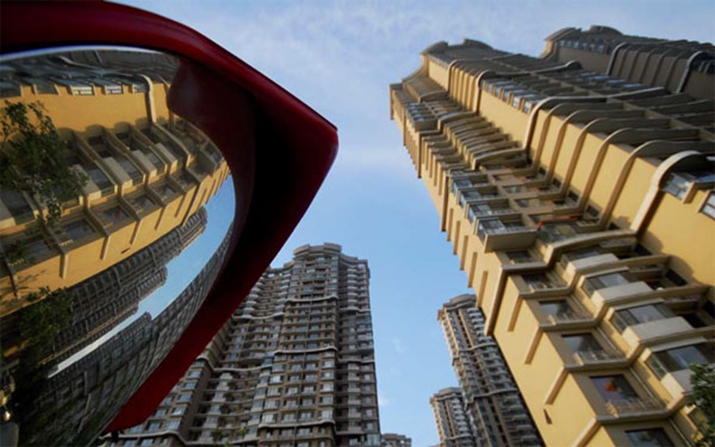 China's homes listed for sale are estimated total about 6.62 billion sq m now, a supply enough for 5.19 years at the current sales rate (CHINA DAILY)
Zhang Hongming, member of the CPPCC National Committee, member of the MOHURD committee of experts
China's stock of housing represents bank loans worth 24 trillion yuan ($3.68 trillion).
According to my own estimate, China's homes listed for sale total about 6.62 billion sq m now, a supply enough for 5.19 years at the current sales rate. These spaces represent 40 trillion yuan ($6.14 trillion) in assets. One third of the money has been invested by property developers and two-thirds are bank loans.
Liu Zhibiao, member of the CPPCC National Committee, economics professor of Nanjing University, Chang Jiang Scholar
A bottom price is needed for housing destocking in third- and fourth-tier cities.
Price reduction is not targeted at first- and second-tier cities with low stock and big demand, but third- and fourth-tier cities that have limited demand and huge stock. But houses won't be sold if the price slumps. There should be a bottom price which will help form a stable expectation to make gradual destocking possible.
Houses are special products, because price expectation can greatly influence their sales. Destocking of homes won't be possible in a market where the price is dropping. In such a market, stock will only increase. Due to people's expectation of ever-lower prices, destocking cannot be realized by means of price reduction. On the other hand, housing prices should not allowed to rise fast, as this will threaten economic and financial stability. In a sentence, we should use prices to balance supply and demand, ensuring a limit to price rise. The property developers are entitled to a normal investment return, but not excessive profits; otherwise destocking will be impossible.
Huang Hongyun, member of the 12th National Committee of the CPPCC, Chairman of the Jinke Group, chair of the Federation of Industry and Commerce of Chongqing Municipality

The government used to build affordable housing after pulling down and removing buildings for reconstruction. However, another way to adjust the housing market is if the government buys from the existing housing stock and sells it as affordable housing for low-income residents. The cost of doing so is not as high as the costs incurred through relocation and reconstruction. When housing companies are over-stocked and have difficulty in acquiring sales, they are willing to offer lower prices, which results in a win-win solution for them, as well as the government.

As for the companies, they can consider changing the function of the housing that face poor sales, i.e. making them available to rent if they were previously for sale, and vice versa; or changing them into hotels.
Copyedited by Bryan Michael Galvan
Comments to chenran@bjreview.com