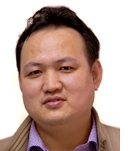 U.S. President Donald Trump's announcement of U.S. withdrawal from the Paris Agreement has attracted widespread criticism from home and abroad. This is another irrational decision made by Trump since he took office. Trump's unpredictable character has earned him the attributes of "dangerous," "stubborn" and "biased" and often leads to decisions unexpected by the international community.
From the perspective of Trump and his supporters, it's a correct choice. During his election campaign, Trump pointed out that the Paris Agreement is very unfair for U.S. workers and enterprises and has negative impacts on domestic manufacturing industries. The restrictions on greenhouse gas emissions under the agreement would force the U.S. to put its abundant energy reserves under lock and key. He claims that he has made the decision based on his "America First" foreign policy and on behalf of his nation's people because the agreement will undermine the U.S. economy and affect the well-being of its workers.
It's also possible that Trump has decided to overturn the decision made by the Obama administration owing to the rift between the Republican and Democratic parties.
From the standpoint of the international community, it's apparently irresponsible for the U.S. to quit the agreement. As the world's largest economy, the U.S. plays an important role in the global efforts to combat climate change.
China also regards it to be a wrong choice to quit the agreement because the Paris Agreement represents the broad consensus reached by the international community on fighting climate change, and the various parties should cherish and safeguard the hard-won results. However, China should take a more comprehensive view of Trump's governing style.
As a matter of fact, China-U.S. relations have become more relaxed since Trump became president compared with during Obama's term.
While running for president, Trump took a tough stance on China-U.S. trade relations, accusing China of robbing the U.S. of a large number of manufacturing jobs and vowing to levy high tariffs on Chinese imports. This led to fears of trade frictions between the two nations.
However, Trump has taken a pragmatic approach since taking office. He announced the U.S. withdrawal from the Trans-Pacific Partnership (TPP) on January 23, a political legacy of the Obama administration aimed at containing China's rise. Obama saw TPP as a political tool, while Trump, guided by his "America First" principle, has withdrawn from the TPP in view of its unfairness to U.S. workers.
Trump has also chosen the smart option of cooperation in dealing with China-U.S. relations. During President Xi Jinping's meeting with Trump in Florida in April, they agreed to advance China-U.S. economic cooperation with a 100-day plan under the framework of the China-U.S. Comprehensive Economic Dialogue.
The plan, reached after 30 rounds of negotiations between the two nations, listed 10 agreements regarding bilateral economic and trade issues such as China allowing imports of U.S. beef and allowing wholly U.S.-owned e-payment service providers to apply for licenses to operate in China.
The 100-day plan shows the great importance the Trump administration attaches to mutually beneficial China-U.S. economic and trade relations.
Some people worry that U.S. withdrawal from the Paris Agreement will enable China to become the new world leader in combating climate change, since the international community expects China to shoulder more responsibility after Trump's announcement.
Such worries are unnecessary, given that China has no intention to lead the world. China is an active participant in building world peace and prosperity, as well as an equal member of the international community of common destiny.
China's commitment to combat climate change will not shift owing to the U.S. withdrawal. It will continue to fulfill its responsibilities in advancing the global fight against climate change and strengthen cooperation with other countries to promote green, low-carbon and sustainable development globally.
For the time being, the Trump administration has shown more willingness to communicate with China in dealing with bilateral relations. Hopefully such an attitude will underpin the two nations' future relations, because it is beneficial for both sides.
Copyedited by Chris Surtees
Comments to yushujun@bjreview.com