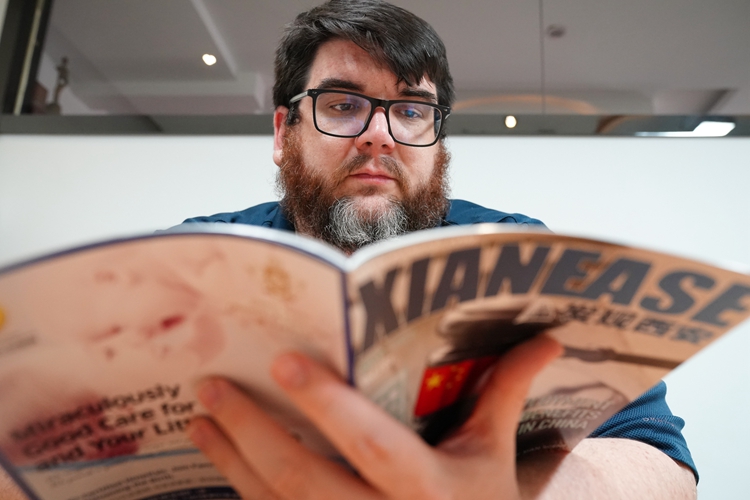 Stephen Robinson, Editor in Chief of XIANEASE, a Xi'an-based magazine (ZHANG WEI)
Stephen Robinson, Editor in Chief of XIANEASE, has resided in Xi'an, Shaanxi Province, since February 2018. He has witnessed the city's fight against COVID-19 from the very beginning. In a recent interview, he shared his observations with Beijing Review reporter Li Nan. This is an edited excerpt of his views:
In my home state of Florida, there is an enormous number of COVID-19 cases. Hospitals were having a big problem and a lot of people still weren't doing what they were supposed to be doing to help protect others.
I'm quite happy that I was here for the whole thing even though we had to get locked down for a little bit. In Xi'an, we had maybe a little more than a month of this. It wasn't super easy to be stuck inside all the time. We could only go out every other day. But it worked. We got back more and more freedom and that's because everybody did what they were supposed to do.
I've gotten used to wearing glasses followed up with the mask. That's literally the most annoying thing about it, but it's worth it if it keeps everybody safe.
We still have to wear a mask on public transportation and if there's a big crowd. But that's not a big deal. Any sort of freedom does require sacrifice to begin with. And for me, sacrificing a little bit of my time, a little bit of my comfort is more than worthy to help other people.
Copyedited by Elsbeth van Paridon   
Comments to linan@bjreview.com