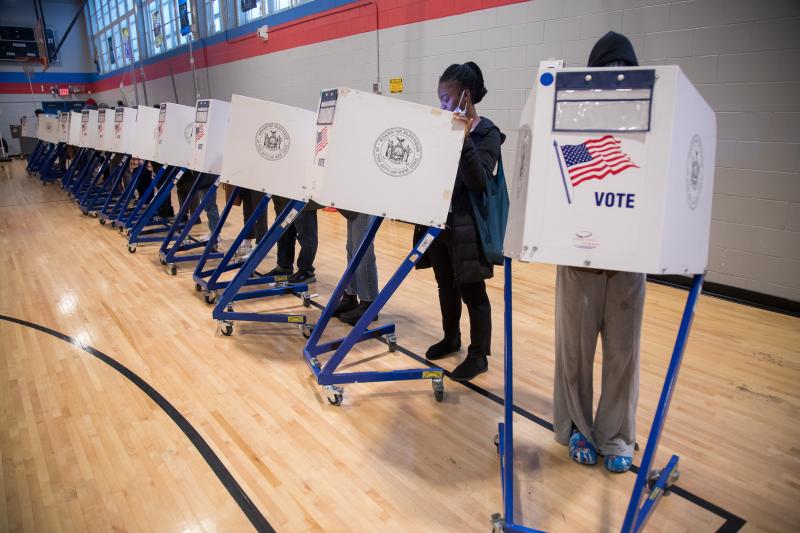 The U.S. midterm elections took place on Tuesday, with voters electing members of the House of Representatives and one-third of the Senate. In the run-up to the election, many pundits predicted a backlash against U.S. President Joe Biden, given the poor state of the U.S. economy and surging inflation. However, this so-called red wave did not materialize. While Republicans have seemingly made gains in the House of Representatives and are likely to take control of it, they have been unable to gain traction in the Senate. The outcome is expected to be a 50-50 split or a very narrow majority.
Not surprisingly, Biden and the Democrats have already heralded the result after faring better than hoped, declaring that "democracy still works." However, it was hardly a thumping victory either. Polling also showed that high inflation and the economy were the concerns of most people voting in the election. In that case, why was the result so indecisive? And what does this tell us about the outlook for American politics?
While there is widespread anger and disillusionment in American politics, it is nonetheless also true that a Donald Trump-backed Republican party is no longer the force it was and is increasingly seen as lacking credibility. Trump held strong sway over the selection of candidates for the U.S. Senate, many of whom were criticized for a perceived lack of quality. Given that Senate races are determined mainly by personality, due to their longer terms and higher status than the House, many attributed surprise Republican defeats, such as in Pennsylvania, to Trumpian candidates.
Second, much emphasis was placed on the role of women voters. Earlier this year, the critically significant "Roe v. Wade" ruling, which affirmed a woman's constitutional right to abortion, was overturned by the U.S. Supreme Court, a highly controversial decision. This led many Republican states to move swiftly to impose abortion bans. Concern over this issue contributed to a higher turnout of female voters consequentially voting Democrat. This coincided with many individual states holding their own proposition votes to place abortion as a right within their own local constitutions. While this was only done in Democrat-dominated states, the abortion issue had a run-on effect in battleground swing states.
Third, the result demonstrates that American politics is so divided and polarized that it is difficult for any party to build a coalition and win decisively, revealing the entrenchment of most voters into each camp. In the 1960s, 70s and 80s, it was possible for U.S. Presidents to win sweeping victories and unite most of America behind their mandate. For example, Lyndon B. Johnson's victory over Barry Goldwater in 1964 and Ronald Reagan's victory over Walter Mondale in 1980 were both landslides. But those days are gone because American society has become more culturally and politically divided than ever before. One might ask when the last time a Republican president was able to win California or New York (Reagan, 1984) or the last time a Democrat won the entire deep south (Carter, 1976).
As the space for compromise and common ground across U.S. politics shrinks, so has the number of voters willing to change their minds. American politics has thus become increasingly ideological and tribal. Hence, these midterm elections were overshadowed by the "culture wars," with abortion and Trump acting as substantial polarizing factors. The other side is not seen as a "hope" for respective change or progress but as an "other" and an "enemy." Every election has subsequently become "high-stakes," which minimizes the potential scope of change.
Thus, it should not be surprising that the midterm results are, at best, indecisive because they reflect the status of an increasingly divided and broken American political framework marred by partisan conflict. When viewed like this, it is not so much a victory for democracy, but rather the frustrations and limitations of the system.
The author is a British political and international relations analyst and a graduate of Durham and Oxford universities.