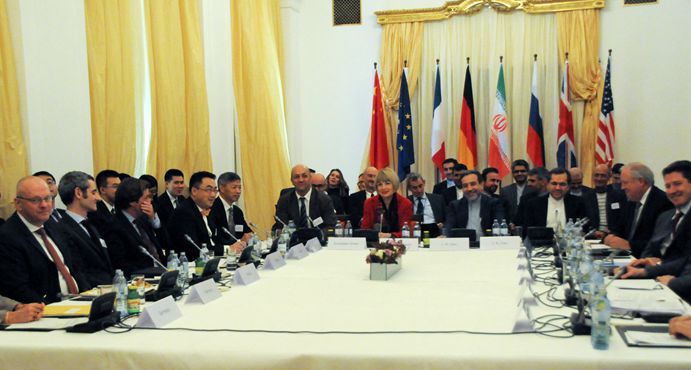 Delegates from China and other parties concerned attend a meeting on the implementation of the Joint Comprehensive Plan of Action on Iran's nuclear program in Vienna, Austria, on January 10, 2017 (XINHUA)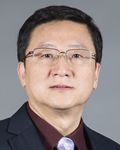 2016 was eventful for both China and many other countries. In addition to growing regional conflicts and incessant terrorist attacks, the U.S. presidential election, Britain's referendum vote to leave the EU (Brexit), disputes between China and the Philippines in the South China Sea, and the deployment of the U.S. Terminal High-Altitude Area Defense (THAAD) system in South Korea have all heightened uncertainty in international politics; the world order poses great challenges to China's diplomatic work. As Chinese foreign minister Wang Yi put it in a speech last December, 2016 could be summed up with two words--"volatility" and "turbulence."
2016 in retrospect
- Sino-U.S. ties remained stable but eventful.
Ties between China and the United States remained stable in 2016 despite various incidents. Meetings between Chinese President Xi Jinping and U.S. President Barack Obama in Beijing in 2015 and Hangzhou in 2016 helped strengthen strategic communication, build mutual trust and disperse doubts between the two countries, thus ensuring the sound development of ties. But strategic doubts still remain, especially where geopolitics, territorial sovereignty and economic interests are concerned. The South China Sea disputes, in which Washington played a behind-the-scenes role, and the deployment of THAAD are just two cases in point.
Since Donald Trump's presidential election victory, Chinese-U.S. relations have shown some worrisome signs. On December 2, Trump held a phone call with Taiwane leader Tsai Ing-wen. In spite of explanations from the president-elect himself and the White House's spokesperson afterwards, the call cast a shadow over bilateral relations. Since China and the United States established diplomatic ties 37 years ago, such an incident had never occurred. Moreover, Trump's choices for cabinet positions and their attitudes toward China indicate the growth of bilateral relations may face great pressure from the White House in future.
- "Black swan" events occurred frequently.
Many unexpected events with major global consequences took place last year. They have made the world even more unstable and are likely to alter the progress of international politics.
The Brexit shock and subsequent resignation of British Prime Minister David Cameron, Trump's surprise U.S. presidential election win, the impeachment of the scandal-laden South Korean President Park Geun Hye, the resignations of prime ministers from New Zealand and Italy on the same day, and the assassination of the Russian ambassador to Turkey were just a few of last year's black swan events.
What will happen to the United States after its businessman-cum-president assumes office with his team of billionaires? Will there be another round of trade wars with China? Besides financial market jitters, what impact will Brexit and Italy's failed constitutional reform referendum have on the EU that is already struggling? The change of state leaders in the United States, Brazil, Britain, South Korea, Italy, Thailand, New Zealand and many other countries will surely affect world affairs.
Philippine Presidnet Rodrigo Duterte pledges efforts to elevate ties with China in an interview with Xinhua News Agency in Manila on October 13, 2016 (XINHUA)
- The Philippines changed its course after the South China Sea arbitration case.
The arbitration on the South China Sea dispute, which was initiated unilaterally by the previous Philippine Government under President Benigno Aquino III with the support of the United States, Japan and a handful of other countries, had a profound impression on the Chinese people last year. It ended in July with an illegal and void award from an ad hoc tribunal established at the unilateral request of the Philippines. During the process, China showed robust political power and responded skillfully.
When Rodrigo Duterte assumed office as new Philippine president on June 30, he avoided inheriting the negative political baggage from the previous administration. Duterte chose to visit China before any other nation outside the ASEAN region, helping to mend the bilateral relationship.
The gradual return to stability in the South China Sea and the restoration of Sino-Filipino relations will lay a foundation for solving relevant disputes through joint dialogue and cooperation. It's also of vital importance to promote a peaceful environment for China's development. This event will go down in history.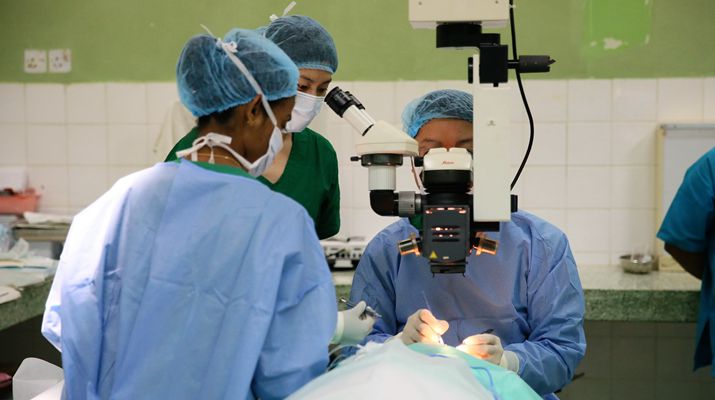 Chinese doctors perform a cataract operation on a local patient in a hospital in south Sri Lanka on December 2, 2016 (XINHUA)
- The Belt and Road Initiative made steady progress; and China's diplomatic activities with neighboring countries achieved positive results.
Last year saw the steady and comprehensive progress of the Silk Road Economic Belt and the 21st-Century Maritime Silk Road (Belt and Road Initiative) proposed by President Xi. With the establishment of the Asian Infrastructure Investment Bank (AIIB), the Silk Road Fund and various economic cooperative programs, the initiative has gradually come into being.
At the G20 Hangzhou Summit last September, China provided the world with a new model of global governance, and the Belt and Road Initiative, underpinned by capacity cooperation, provides a promotional platform for this model. President Xi's five overseas trips to 14 countries last year were a boon to the initiative's development.
Moreover, much progress has been made in China's diplomatic activities with neighboring countries. The G20 Hangzhou Summit offered an opportunity for China to participate in global governance and enhance regional ties. President Xi's visit to Cambodia, Aung San Suu Kyi's choice of China as the destination of her first visit outside the ASEAN region after assuming office as Myanmar's state counselor, and Sri Lanka's resumption of the Colombo Port City project are just a few examples of the achievements made last year.
China consistently pursues a foreign policy with its neighbors based on building friendship and partnership with mutual respect. It also maintains a consistent and clear position on major issues concerning regional security, national interests and territorial sovereignty.
China has insisted on promoting the denuclearization of the Korean Peninsula. It also opposes the deployment of THAAD in South Korea and the illegal claims made on the South China Sea islands by the Philippines. It is firmly against Japan's trouble-making activities.
All of China's success in the diplomatic field should be attributed to its regional policy of amity, sincerity, mutual benefit and inclusiveness as well as its firm stance on key issues and conscientious approach to diplomacy.
- China upheld free trade while anti-globalization sentiment gained popularity.
Anti-globalization is nothing new, rather a concomitant of globalization. It stems from the economic recession that followed the global financial crisis in 2008. In recent years, the United States and Japan have witnessed sluggish growth, while Europe has been ground in recession, and the refugee crisis in the Middle East remains unresolved--these issues have helped give rise to trade protectionism and a wave of anti-globalization sentiment.
In late 2016, Japan announced it would not recognize China's market economy status, the EU signaled its intent to continue with the surrogate country approach when calculating anti-dumping measures against Chinese exports, and U.S. President-elect Donald Trump threatened to impose a 45-percent tariff on Chinese goods in one of the most severe anti-globalization moves of the year.
Since the 1980s, China has been committed to reform and opening up, integrating itself into the international community and engaging in global governance. It has altered its role from a major beneficiary to an unwavering promoter of globalization. During the G20 Hangzhou Summit, China presented its plan for building an innovative, invigorated, interconnected and inclusive world economy, which can fuel a better form of globalization. Of course, the contribution cannot come without the country's own economic development: as late Chinese leader Deng Xiaoping said, development is key.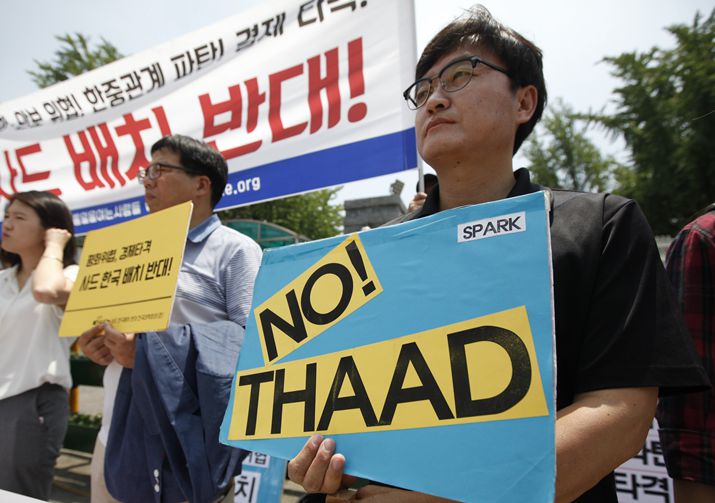 Demonstrators protest against the deployment of the U.S. Terminal High-Altitude Area Defense (THAAD) system in South Korea in Seoul on July 8, 2016 (XINHUA)
2017 agenda
A major country should project a befitting presence and fulfill its international responsibilities and obligations. Peace and development will still be the central global theme in 2017, but chaos and disorder will linger as well. China aims to play a stabilizing role in a complex and capricious international arena, creating a peaceful environment for its own development as well as contributing to world peace and growth.
First, China should properly handle relations with major countries, ensuring the continuation of sound and stable development in China-U.S. and China-Russia ties. The key to China-U.S. relations is to properly manage disagreements before committing to practical cooperation. The two countries can only achieve long-term and stable cooperation of mutual benefits when they respect each other and accommodate each other's core interests and major concerns such as the Taiwan issue. The current China-Russia strategic partnership is sound and stable. While enhancing cooperation with Russia, China should closely watch new developments in U.S.-Russia and Japan-Russia ties in 2017.
Second, China should consolidate its diplomatic achievements in handling the South China Sea arbitration case and strive for long-time stability in its southern maritime territories. The improvement in China-Philippine relations can and should be used as a demonstration of China's commitment to the principle of "shelving disputes and engaging in joint exploitation," as well as its pledge to play by the book.
Third, China should keep a close eye on the situation in the Korean Peninsula and intensified related diplomatic efforts. The tension on the peninsula is worsening and there is growing unpredictability as North Korea plans more nuclear tests and South Korea intends to deploy THAAD in the midst of a leadership transition following the impeachment of scandal-ridden President Park. The peninsula will be a major focus of China's diplomacy in 2017, and the country will uphold the pursuit of its denuclearization.
Fourth, China should continue to conduct neighborhood diplomacy effectively. While promoting bilateral relations with Southeast Asian countries, it should pay attention to its relationship with Singapore, which is moving closer to the United States. China should also forge closer economic ties and strengthen cooperation on international issues with Central Asian countries through the Shanghai Cooperation Organization and the Belt and Road Initiative.
Fifth, the Belt and Road Initiative should be further promoted. The Belt and Road is not only a platform for economic cooperation but also for facilitating diplomacy. Four years have passed since the initiative was proposed, with its initial achievements winning the recognition and support of an increasing number of countries. This underlines the importance of deepening international cooperation in tandem with major diplomatic moves.
Sixth, China should actively participate in global governance and seek greater presence in the international community. It should promote the implementation of the agreements reached at the G20 Hangzhou Summit, and make good use of a number of multilateral cooperation mechanisms including the World Economic Forum, Shanghai Cooperation Organization and the Asia-Pacific Economic Cooperation forum, as well as its hosting of the International Cooperation Summit Forum on the Belt and Road Initiative and the Ninth BRICS Summit in 2017, in order to contribute Chinese solutions while engaging with the international community.
The world is unlikely to be peaceful in 2017, but Chinese diplomacy is ready to face the upcoming challenges. I'd like to quote a line from ancient Chinese poet Li Bai as a wish for the New Year: "A time will come to ride the wind and cleave the waves; I'll set my cloudlike sail to cross the sea which raves."
The author is editor in chief of China.org.cn
Copyedited by Dominic James Madar
Comments to liuyunyun@bjreview.com