Heroic Mother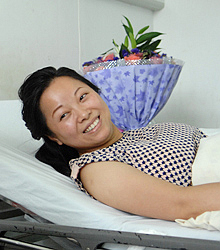 (XINHUA)
Wu Juping, a 31-year-old woman from east China's Zhejiang Province, is being hailed as "the most beautiful mother" by Chinese media after she saved a 2-year-old girl who fell from the 10th floor of a residential building in Hangzhou, capital city of Zhejiang, on July 2.
Wu, who lives in the same neighborhood, was passing by when the incident occurred. She immediately ran toward the building after hearing people's cries for help. She caught the little girl in time, preventing the girl from hitting the ground at full force.
Wu is now in hospital with a broken arm and the little girl is now recovering from her injuries. Wu's heroic action has been forwarded by more than 100,000 Chinese microbloggers.
"I did it out of a mother's instinct. A child is of great importance for the happiness of a whole family. For me, any price was worth paying as long as the child could be saved," said Wu, herself the mother of a 7-month-old baby.
Crossing Pioneer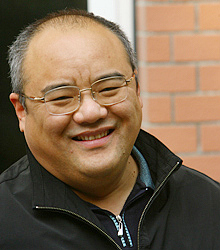 (CFP)
Four swimmers of the Zhang Jian Crossing Team successfully swam across the 24-km Kanas Lake, northwest China's Xinjiang Uygur Autonomous Region on July 9, accomplishing another challenge of swimming in low temperatures.
The successful crossing brought Zhang Jian, the coach and founder of the team, into the spotlight.
Zhang, 47, is the first Chinese to popularize the sport of crossing in China. He has conquered many lakes, rivers and seas over the past decades, such as the Qiongzhou Strait in 1988, the Bohai Strait in 2000 and the English Channel in 2001.
In 2005, he founded the Zhang Jian Crossing Team, which was made up of eight men and eight women athletes. Under Zhang's leadership, these athletes have accomplished many crossings.
"I hope, with the efforts of our team, greater numbers of people in China come to know and fall in love with open-water swimming and enjoy the feeling of challenging themselves and communicating with nature during their crossing," said Zhang.
Dance King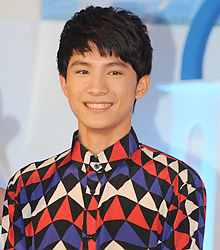 (CFP)
Zhuo Jun, a 20-year-old college student, became champion of the second season of China's Got Talent, a popular TV program, with his extraordinary street dance performance on July 10.
Zhuo was born into a family in a village near the city of Nanning, capital city of southwest China's Guangxi Zhuang Autonomous Region. He became interested in dancing when he was in junior high school and learned Michael Jackson's dancing skills through imitating his performance from videos on the Internet.
During the 2011 China's Got Talent, Zhuo's street dance became well known and loved by audiences and he was dubbed the grass-roots dancing king. His own performance video has also been widely spread via the Internet.
"A major shift in China's family planning policy will result in a greater focus on population management than on quantity control, to improve people's quality of life. We'll fine-tune the family planning policy gradually."
Li Bin, Minister of the National Population and Family Planning Commission, speaking at an international event to mark World Population Day on July 11 in Beijing
"We don't have to panic about the June CPI figure. A CPI growth above 6 percent doesn't mean the inflation situation is worsening in China, because 3.7 percentage points of the increase were contributed by the carryover effect, and new factors that push up prices have been under the government's control."
Zhang Liqun, a macroeconomic analyst with the State Council Development Research Center, in an interview with Xinhua News Agency concerning China's CPI's three-year high of 6.4 percent in June on July 9 in Beijing
"We, thankfully or not, cannot print a reserve currency. But what are they (the Americans) doing? They simply spit nails, turn on the printing press and throw money to the world, in order to resolve their urgent problems."
Russian Prime Minister Vladimir Putin, criticizing the U.S. monetary policy as "hooliganism" when meeting members of the Russian Academy of Science on July 11 in Moscow
"Failure is not an option. Both sides understand what is at stake and will come to an agreement."
U.S. Treasury Secretary Tim Geithner, at a finance symposium held on July 12 in Washington, D.C., saying the U.S. administration and the congress may come to an agreement on deficit reduction and raising debt limit
"We have waited for more than 56 years for this. It is a dream that has come true."
Salva Kiir Mayardit, President of the newly born South Sudan, on the independence ceremony for the Republic of South Sudan on July 9 in Juba, South Sudan