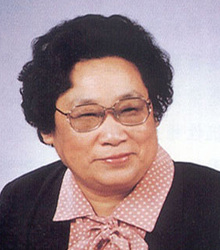 (FILE)
Tu Youyou, an outstanding Chinese chemist, was given the 2011 Lasker Clinical Medical Research Award for her contribution to the discovery of artemisinin, a drug used to treat malaria. The award is the highest obtained by a Chinese biomedical researcher.
Tu, 81, is now a researcher at the China Academy of Chinese Medical Sciences in Beijing. She started work in the 1960s when the Chinese Government began a project to find a new malaria drug that could replace the standard treatment, chloroquine, which was losing effectiveness as malaria parasites developed resistance.
Tu discovered a way to extract the active substance from the sweet wormwood, or Artemisia annua, which has been used by the Chinese for centuries to treat fever, removed the toxic portion, and demonstrated that it could wipe out malaria-causing parasites in animals. Artemisinin, the drug produced as a result of the research, was later shown to cure malaria in humans.
"It is clear that Tu's insight and vision have saved millions of lives, particularly in the developing world, and continues to yield long-term medical benefits in the ongoing fight against this deadly disease," said the Albert and Mary Lasker Foundation, which presents the award.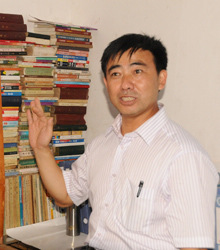 (XINHUA)
Zuo Xiangping, a teacher in a remote and poverty-stricken village in southwest China's Guizhou Province, was selected as one of the country's 10 model teachers of 2011 on September 10, 2011, China's 27th Teachers' Day.
Zuo, 52, has been a teacher for 38 years, and has taught more than 12,800 students over the course of his career. At 14, Zuo became a volunteer teacher in order to help wipe out illiteracy in his village. At 16, he qualified as a teacher in his hometown and has been working in schools ever since.
Over the past three decades, Zuo refused opportunities to transfer to more comfortable careers, due to his dedication to his profession. He is now the principal and a chemistry teacher at a middle school in a village in Guizhou Province.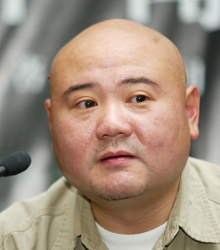 (CFP)
Chinese director Cai Shangjun was awarded a Silver Lion Award, as best director, for his latest movie, People Mountain People Sea, at the 68th Venice Film Festival Award on September 10, 2011.
The movie tells a tale of revenge based on real events. Returning to his home village after leaving for 10 years, Lao Tie, the leading character, discovers his brother has been murdered by Xiao. Lao sets out to find the killer and single-handedly brings him to justice. Marco Muller, President of the Festival, said that the movie revealed the true face of the human nature with realistic film language.
Cai has long been a famous scriptwriter in China. He wrote the scripts for a number of successful movies including Spicy Love Soup in 1997, Shower in 1999 and Sunflower in 2005. In 2006, Cai directed his first movie work The Red Awn and the movie turned out to be a huge international success. It won the Golden Alexander prize at the 48th International Thessaloniki Film Festival in 2007 and the Fipresci Prize at the 12th Pusan International Film Festival in 2007.
"China's basic state policy of opening up will never change. We will continue to get more actively involved in economic globalization and work to build a fair and equitable international trading regime and financial system."
Chinese Premier Wen Jiabao, in a speech at the opening of the World Economic Forum's Annual Meeting of the New Champions 2011, a three-day event held in Dalian, Liaoning Province, on September 14
"Judging from the current trend, China's full-year inflation might exceed the country's 2011 full-year target of 4 percent. However, China will continue to put the inflation management as its top priority."
Zhang Xiaoqiang, Vice Chairman of the National Development and Reform Commission, at a press conference on the sidelines of the World Economic Forum's Annual Meeting of the New Champions 2011 in Dalian, Liaoning Province, on September 14
"The situation in Libya has changed greatly and the country has entered a critical phase of reconstruction…We hold a positive attitude to the post-war reconstruction of Libya."
Chinese Foreign Ministry spokeswoman Jiang Yu, at a daily press conference in Beijing on September 13, saying that China hopes political and economic reconstruction of Libya will take place quickly in order to safeguard the country's unity
"The transition remains on track…Our commitment to the people of Afghanistan and to building the capacity of the Afghan National Army, the Afghan National Police and other elements of the Afghan security forces remains steadfast."
Pentagon Press Secretary George Little, saying on September 13 that the transition from foreign troops to Afghan forces will not stop after an attack near the U.S. Embassy and International Security Assistance Force headquarters in Kabul, Afghanistan, earlier in the day
"We are keen to protect the unity of Syria, prevent foreign interference, stop bloodshed and violent acts, and are keen to see the army's withdrawal from all the Syrian cities soon."
Qatari Prime Minister and Foreign Minister Sheikh Hamad bin Jasim bin Jabir al-Thani, speaking to the media after an Arab League meeting on Syria's unrest in Cairo, Egypt, on September 13
"Japan's credibility is on the verge of being severely damaged due to local industry's hollowing out and deteriorating fiscal conditions…We cannot carry on forever with a kind of fiscal management where debt keeps piling up."
Japanese Prime Minister Yoshihiko Noda, vowing to tackle the country's fiscal mess at a session of the House of Representatives in Tokyo on September 13