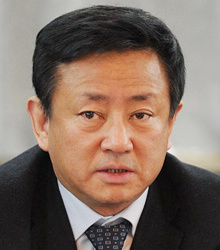 (FILE)
China's esteemed economist Fan Gang was awarded by the Royal Roads University in Canada for his achievements in economic research and contribution to the deepening of trade between China and Canada.
Fan, 58, has been granted the honorary doctor of laws degree by the Canadian university for his instrumental role and leadership in China's economy. He got his doctoral degree in economics at the Chinese Academy of Social Sciences (CASS) in 1988 and has worked for the Institute of Economics under the CASS since then. Fan is a professor at Peking University and the Graduate School of the CASS, mainly studying theoretical economics and China's macro economy. He has published many papers in internationally prestigious academic journals. He is also director of the National Economic Research Institute at the China Reform Foundation and president of the foundation.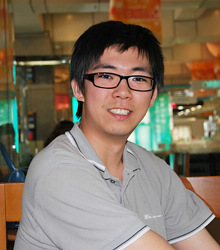 (IC)
Zhao Bowen, a middle school dropout in Beijing, has drawn public attention as he is now leading a research team consisting of more than 20 experts at the BGI, China's largest genome and bioinformatics analysis center in Shenzhen, south China's Guangdong Province.
Zhao, 19, was a student at the High School Affiliated with Renmin University of China. Zhao started an internship and did biotic experiments at the research institutes of the Chinese Academy of Agricultural Sciences (CAAS) while in junior middle school. He later got a research position at BGI because of the recommendation of his tutor at CAAS. During the summer vacation of the second year of senior middle school, Zhao began his internship at BGI and was asked to work there as a result of his excellent performance. Zhao chose to quit school and be a full-time researcher at BGI.
Dubbed "China's Bill Gates" by BGI's president Wang Jian, Zhao is now the leader of the research of the genome analysis of human beings' cognitive ability. From 2010, he has led domestic and foreign experts on mathematics, physics and psychology to study how the human genome influences intellectual differences in humans.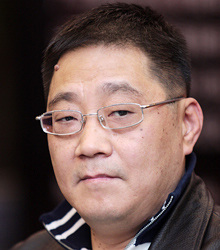 (CFP)
Su Yue, a well-known composer in China, has been sentenced to life imprisonment for contract fraud in the name of a bogus Olympic tour involving 57.46 million yuan ($9.05 million). Su said the money had been spent paying back debt caused by poor management of his own company.
From December 2007 to October 2008, Su forged materials purportedly arranging an Olympic tour to celebrate the 2008 Beijing Olympic Games and defrauded money from two companies and another person using counterfeited contracts.
Su is a senior composer, musician and musical producer. He is a director of the Music Copyright Society of China and a member of the Chinese Musicians Association. During the 1980s, he wrote many popular songs and cultivated many popular singing acts.
"If the rules are made by the international community through agreement and China is part of it, China will definitely abide by them. But if the rules are decided by one or several countries, China does not have the obligation to observe them."
Pang Sen, Deputy Director of the Department of International Organizations and Conferences of the Chinese Foreign Ministry, in response to U.S. Trade Representative Ron Kirk's demand that China play by the rules, at a press briefing in Honolulu, Hawaii, the United States, on November 14
"China is and will always be capable of supporting its elderly population as long as it continues to enjoy social stability and economic growth."
Hu Xiaoyi, Vice Minister of Human Resources and Social Security, making the remark in an article of the People's Daily newspaper on November 17 while discussing the challenges facing China's pension fund plan
"As the largest trading nation, the second largest national economy and the third largest currency area, China should have an influence in the international monetary system second only to the United States and Europe."
Nobel-laureate economist Robert Mundell, stressing that China's currency should play a greater role in a possible future international monetary system, in an interview with Xinhua News Agency in Hangzhou, east China's Zhejiang Province, on November 14
"Moscow believes the road of sanctions against Iran was dead-ended. To threaten with sanctions and air-strikes can only delay a solution by negotiation."
Russian Foreign Minister Sergei Lavrov, during a stopover while returning from Hawaii to Moscow on November 14
"As I said, change brings opportunities, an opportunity to begin to refashion the EU so it better serves this nation's interests and the interests of its other 26 nations."
British Prime Minister David Cameron, in a keynote foreign policy speech in London on November 14, against a background of financial and political uncertainty and change in the EU and the eurozone