(CFP)
Liu Qiangdong, Chairman of the Board and CEO of 360Buy Jingdong mall, one of China's biggest online retailers, was given the Economic Figures of the Year 2011 award on December 12 for the impressive expansion of his company in the past year. The award honors successful Chinese businessmen and economic contributors for their achievements over the past year
Liu, 37, graduated from Renmin University of China in 1996. During college Liu spent most of his time teaching himself computer programming. After working in a foreign company for two years, Liu started his own business in 1998 in Beijing. In 2004, he founded the 360Buy multimedia website, the predecessor of today's 360Buy. Ever since its foundation, 360Buy has been expanding at a very high speed and gained much investment from the capital market.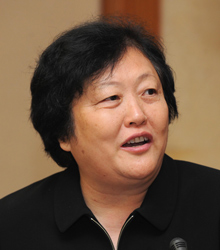 (CFP)
Zhao Baige, who was appointed executive vice president of the Red Cross Society of China (RCSC) in October 2011, is trying to regain public trust for the RCSC.
The organization is now facing a serious credibility crisis after Guo Meimei, who claimed to be general manager of a company called Red Cross Commerce and flaunted her wealth on the Internet, sparked the ire of netizens in June 2011.
"The Internet incident several months ago brought lots of public questioning and criticism for us," said Zhao. "We must make a thorough self-examination on the problems we have. We need to make changes. The key of our efforts should be using information-based methods to establish a transparent system to make sure every donation we receive can be put into the best use and the public can supervise the whole process."
Zhao, 59, received her doctoral degree at the University of Cambridge in 1988. She served as vice minister of the National Population and Family Planning Commission from 2003 to 2011. Zhao is also a member of National Working Committee on Children and Women under the State Council, member of National Climate Change Expert Committee, and a board member of the Chinese People's Institute of Foreign Affairs.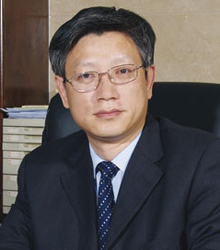 (FILE)
Xie Jianping, a newly elected academician of the Chinese Academy of Engineering, has aroused much public criticism for his research on tobacco.
Xie's research focuses on adding Chinese herbal medicine to cigarettes to reduce tar content. In China, tobacco firms normally use low-tar products in promotional efforts. Some companies even claim their products can help people's health.
Opponents against Xie's election argue that based on the World Health Organization Framework Convention on Tobacco Control, low-tar tobacco advertising is fraudulent and misleads the public, and that it's impossible to reduce the risks of smoking by picking low-tar cigarettes. Xie's successful election was criticized as a shame for science, and his research would help the tobacco industry make profit.
Xie is now vice president of the Zhengzhou Tobacco Research Institute affiliated to the China National Tobacco Corporation.
"China's foreign trade growth has relied too much on markets in developed countries and exporters in the coastal regions…To maintain growth in exports and imports, China should target important emerging markets with large populations, rich resources and low market shares while stabilizing shares in traditional markets."
Zhong Shan, Vice Commerce Minister of China, at a foreign trade conference in Beijing on December 14
"Parties involved in humanitarian assistance must abide by the principles of humanity, neutrality and impartiality, respecting the sovereignty, territorial integrity and national unity of the affected countries."
Wang Min, Deputy Permanent Representative of China to the UN, addressing the UN General Assembly at the UN headquarters in New York City on December 14
"Instead of grabbing land in Africa, China has been providing as much technical assistance as it can to help develop agriculture there and enhance the continent's capability of using its natural resources and addressing issues such as climate change and food security."
Chinese Foreign Ministry spokesman Hong Lei, responding to accusations that China has been buying up land in Africa at a regular press briefing in Beijing on December 8
"We have set for ourselves an ambitious target of 9 percent annual growth in GDP in the 12th Five-Year Plan. This high rate of economic growth would require our energy consumption also to increase rapidly."
Indian Prime Minister Manmohan Singh, talking to the media about energy conservation in New Delhi, India, on December 14
"I think the time has come to talk openly and honestly. Serbia is being asked to recognize the independence of Kosovo. Let's no longer talk about fairy tales; this is what's being asked of Serbia."
Serbian Deputy Prime Minister Ivica Dacic, protesting against EU's decision to postpone its conclusion on whether to recognize Serbia as a membership candidate by three months and saying that recognition of Kosovo was the latest condition imposed on the Balkan country in Belgrade, Serbia, on December 13