Big Hit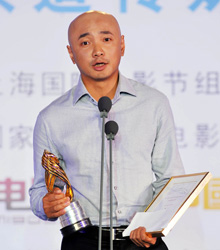 (XINHUA)
Xu Zheng, 40, a well-known actor, recently made an excellent debut as film director of Lost in Thailand. The movie set a new box office record by earning over 720 million yuan ($115.4 million) in the first two weeks since its premiere across China on December 12. Although competition at the box office always proves tough, the small-budget film has enjoyed success thanks to its funny storyline and excellent acting.
Another Title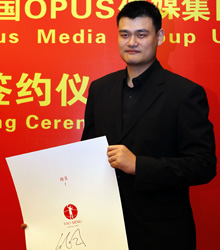 (XINHUA)
Yao Ming, China's basketball giant, was appointed vice chairman of Shanghai Sports Federation at a reelection meeting on December 20. The star has received a number of honors since retiring from the NBA Houston Rockets team in July 2011. Currently managing the Shanghai Sharks Basketball Club, Yao is involved in charities, culture as well as business and enjoys a good reputation thanks to his modesty and diligence. The 32-year-old has become one of the most respected athletes in China.
"China should use income distribution, resource pricing and production as starting points for economic reform, and promote reforms in the country's social security, land and financial systems."
Xia Bin, senior advisor to the China Western Development Promotion Association, on December 23
"The lack of a sound legal system to protect personal information in China is a serious problem. The country should quicken legislative moves to toughen the fight on infringement upon privacy."
Li Yuxiao, an expert in Internet management and law studies with Beijing University of Posts and Telecommunications, commenting on strengthening online information safety
"China should maintain the proactive fiscal policy and follow a moderately ease monetary policy in the future and realize the long-term development goal through policy adjustment and structural reforms."
Gao Peiyong, a senior researcher with the Chinese Academy of Social Sciences, analyzing a report released by the National Academy of Economic Strategy on December 24 in Beijing
"Today is a special day. It's a day of giving and receiving. During the last two months I've been far from my family, but my teammates have made up for that. You brought me joy and happiness."
Ex-NBA star Tracy McGrady, sending Christmas wishes to his teammates in the Chinese Basketball Association on December 25, thanking them for their care and support since he joined the Qingdao Doublestars