Two scientists were given the State Scientific and Technological Award, China's top science prize, by President Hu Jintao on January 18. The ceremony acknowledges scientists who achieved major breakthroughs in cutting-edge research.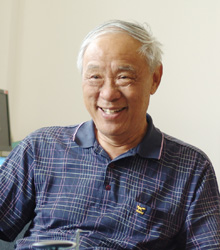 Explosion expert Zheng Zhemin, 88, is a Chinese Academy of Engineering (CAE) academician devoted to areas such as elastic mechanics, explosive processing and underground nuclear detonation.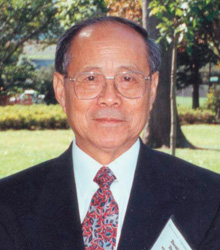 Radar engineer Wang Xiaomo, 74, also hails from the CAE and has been engaged in the research and design of radar technology for the past 30 years. He is regarded the father of aerial warning and control systems in China.
"China's Gini coefficient, measuring between 0.47 and 0.49 in the past decade, is still relatively high, indicating the country must accelerate efforts to narrow the rich-poor gap."
Ma Jiantang, head of the National Bureau of Statistics, speaking at a press conference on January 18. The Gini coefficient, an index that monitors the gap between the rich and the poor, hit 0.474 in China during 2012, higher than the warning level of 0.4 set by the UN
"Although the couple were not authorized to sell tickets, they only bought them for people in need and charged a reasonable price, which is normal practice in a market economy."
He Bing, Vice President of China University of Political Science and Law, responding to a couple's detainment in Guangdong Province for booking train tickets for migrant workers and charging 10 yuan ($1.59) fee each ticket
"Customers just want to relax. It's a bit like psychological consultation and they like to pour their hearts out to strangers."
Gao Jianbing, 31, from Sichuan Province, commenting on his "surrogate boyfriend" services via taobao.com, one of China's leading e-commerce providers. A boyfriend-for-hire will visit friends or family members, go shopping, have meals with or even kiss the customer
"I decided to donate because my brother became infertile after getting injured in a car accident, which led to divorce. If they knew about the sperm bank, they probably wouldn't have separated."
Kang Jun (not his real name), 34, a civil servant in Shanxi Province, explaining why he became a sperm donor. Although a growing number of Chinese men are willing to give blood, most are still too embarrassed to even talk about sperm, let alone offer a sample
"Simply saying 'I love you,' which may or may not mean anything, is not the answer."
Alfred Chambers, a clinical psychologist from the Beijing United Family Hospital and Clinics, commenting on the Chinese reluctance to say the endearing phrase to their friends and families. Doing, rather than overtly expressing, is the language of care in many Asian cultures