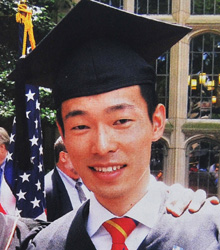 (FILE)
Qin Yuefei, a Yale University graduate who has worked as an official in a village of central China's Hunan Province since 2011, recently gained public attention. Since assuming his post, Qin has raised 800,000 yuan ($128,640) from various philanthropic organizations and companies toward public facilities such as a new nursing home and road lamps.
Born in 1985, Qin went to Yale on a full scholarship in 2005. The Ivy League graduate said that being a village official enabled him to reach a better understanding of the rural environment.
"The life and work in rural areas have broadened my vision, which helps me deal with various difficulties. I feel every day is new and I think my choice is meaningful."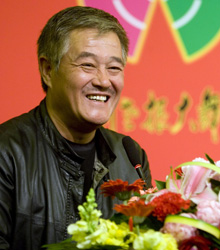 (XINHUA)
Zhao Benshan, a famous Chinese skit star, announced on January 30 that he would quit skit performing and focus more on film and TV drama production. He said he wanted to give other actors more opportunity.
Zhao was born in northeast China's Liaoning Province in 1957. He gained fame for performing a skit in the 1990 Spring Festival gala of China Central Television. He has been honored as Comedy King and Oriental Chaplin by Chinese audiences.
He uses northeastern dialect when performing, rejuvenating a local art form Errenzhuan. He currently is president of a media group and has tens of students.
"Smog harms people's health, especially the respiratory system. In the past 10 years, Beijing's lung cancer rate increased 60 percent, for which air pollution was an important reason."
Zhong Nanshan, academician of the Chinese Academy of Engineering, speaking to China Central Television on January 30
"Downtown Sanya is designed for 300,000 to 400,000 residents, but during the peak tourist season more than 1 million people will flood into the city."
Wang Yong, Mayor of Sanya, south China's Hainan Province, speaking on the sidelines of the provincial legislative body's annual session on January 28. Sanya may be the country's most popular resort during the coming Spring Festival, but the city's infrastructure is not yet ready for booming tourism.
"Our research found that many rich Chinese people assumed philanthropy was a simple task and few have a clear strategy of charitable giving or making sustainable efforts to help solve social problems such as aging. It resulted in overlapping donations in a few fields, including education."
Deng Guosheng, Director of the NGO Research Center at Tsinghua University, speaking to China Daily on February 1. China's wealthy showed an increasing enthusiasm in making big donations to the nonprofit sector including universities in 2012, according to a report
"I don't know what would get lost in cultural translations. I think that inevitably, if you're adapting something from one culture and setting it to another, you're going to lose some subtleties and references."
James Poniewozik, TV critic for Time magazine, responding to the news that the Chinese TV drama The Legend of Zhenhuan, or Empresses in the Palace is to be shown on American channels, on February 1