Ping-Pong Diplomat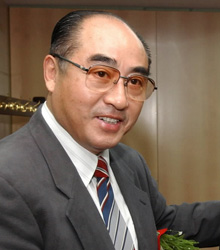 (XINHUA)
Zhuang Zedong, former world ping-pong champion, died of cancer at the age of 73 in Beijing on February 10.
The star played a pivotal role in "ping-pong diplomacy" that led to the thaw in Sino-U.S. relations during the 1970s.
Zhuang was born in Yangzhou, east China's Jiangsu Province, and became one of the world's top players in the 1960s, when he claimed three single world titles in a row .
Misterious Microblogger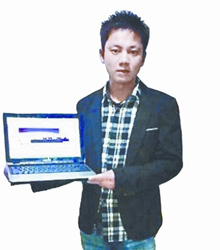 Zhang Hongming, who started the "Study Xi Fan Club" microblog on Sina during November 2012, has grabbed national attention.
The microblog details the movements of Xi Jingping, who was elected general secretary of the Central Committee of the Communist Party of China last November, via photos provided by both the public and journalists. On February 10, Zhang posted a notice claiming to be the microblogger.
Zhang, a Sichuan native, was born in the 1980s and works as a painter in Wuxi, Jiangsu Province.
"What matters are the wishes you send, not the money you put in an envelope."
Wang Zuoyi, a folklore expert in Beijing, commenting on yasuiqian, cash sealed in a red envelope given to children during the Spring Festival
"Fireworks add to the festive spirit and entertain children in particular. The biggest occasion for Chinese people would be dull without them."
Shen Yongqiang, a 65-year-old villager in Jiangxi Province, speaking on February 18. In China, the Spring Festival is traditionally celebrated by fireworks, which is believed to ward off evil spirits, but some have complained that the tradition has come at the expense of air quality
"For young people who are smothered by their families, there must be a channel for them to voice their anxieties and troubles."
Zhang Qi, Deputy Director of the Psychological Counseling Center at East China Normal University, stressing the importance of providing psychological counseling to young people on February 18
"Nepotism and restrictions on hukou, or household registration, are obstacles deterring some overseas students from returning to China."
Wang Huiyao, Director General of the Center for China and Globalization based in Beijing, speaking to China Daily on February 19