New CEO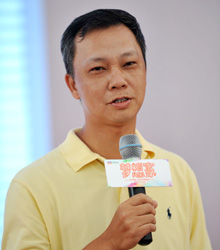 (XINHUA)
Jonathan Lu, Executive Vice President of the Chinese e-commerce giant Alibaba Group, will become the company's CEO on May 10, replacing Jack Ma, according to a company announcement on March 11.
Lu, 43, has been working for Alibaba since 2000, a year after the company was founded.He founded the Alibaba.com sales team in Guangdong, was also the founding president of Alipay (Alibaba's online payment service), and is currently Alibaba's chief data officer and president of Aliyun Mobile Operating System.
Alibaba Group, founded in 1999, provides services for Internet users from more than 240 countries and regions across the world. Its relevant companies have more than 24,000 employees in more than 70 cities worldwide.
Youngest Champion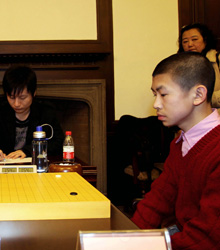 (XINHUA)
Fan Tingyu, a 17-year-old Chinese weiqi player, defeated Park Junghwan to win the seventh Ing Cup on March 6, becoming China's youngest champion in the 2,500-year-old Chinese game, known internationally as Go.
The star attributes his victory to hard work. The Ing Cup is held every four years and is the Go world's most prestigious event.
"Whether I'm minister of railways or not does not matter. What is important is the development of the country's railway industry."
Sheng Guangzu, Minister of Railways, responding to the plan to dismantle the ministry into administrative and commercial arms
"If anybody knows where I can get a decent window squeegee, let me know."
Chen Deming, Minister of Commerce, at a press conference on March 8 after recounting two unpleasant experiences of purchasing low-quality squeegees online
"China's food monitoring system should be streamlined as the system is fractured and has many loopholes."
Zhu Lieyu, a lawyer from south China's Guangdong Province and a deputy to the 12th National People's Congress, urging the government to restructure the country's food supervisory system to restore customer confidence
"Marital problems are just like health problems. When arise, couples need to see 'doctors' to regain marital health. "
Chen Yiyun, a marriage researcher at the Chinese Academy of Social Sciences, speaking at the opening ceremony of the Family Harmony Project launched in Shanghai on March 6. The project is aimed at cultivating more professional counselors and psychologists to improve marriages