Bank Head Resigns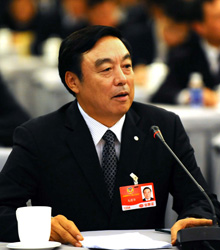 (FILE)
Ma Weihua, President of China Merchants Bank (CMB), resigned from the post of the bank's Party chief, CMB announced on May 8. Ma's term as CMB president will end in June.
Ma started his job as CMB president 14 years ago, when the bank, with only 100 billion yuan ($16.13 billion) in assets, was reeling from the Asian financial crisis. He won recognition by managing reforms that optimized the bank's structure and boosted efficiency. His innovative moves have turned CMB from a regional bank in Shenzhen, south China's Guangdong Province, into the sixth largest lender by market value in China.
Poisoning Victim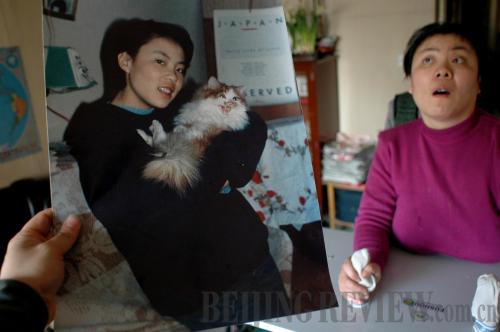 (CFP)
Zhu Ling, a former student of Tsinghua University in Beijing, has drawn renewed public attention recently. She fell ill in Tsinghua in December 1994. Later, doctors found that she had been poisoned with thallium.
She suffered permanent neurological damage because of the poisoning. Now 40, She remains paralyzed and nearly blind with diminished mental capacity. She is being cared for by her parents, who are in their 70s.
Her roommate in Tsinghua was investigated and subsequently cleared as a suspect in the case.
Zhu's case drew attention from the public again in April, when a graduate student at Fudan University in Shanghai died after prolonged exposure to N-Nitrosodimethylamine in a case in which his roommate was considered a suspect. The public is calling for a reinvestigation of Zhu's case and a clear response from the police.
"Food safety crimes seriously harm people's health, and severely disturb the order of the market economy. We'll resolutely fight against those crimes and impose harsher punishments."
Sun Jungong, a spokesman for the Supreme People's Court, at a news conference in Beijing on May 3
"It makes no sense to erect a statue to celebrate students' exam results."
Yang Yuan, a 19-year-old Tsinghua University freshman, in response to a statue of himself erected by Laifeng County High School in central China's Hubei Province where he studied before going to college. Yang scored the highest in the 2012 national college entrance examination in Enshi Tujia and Miao Autonomous Prefecture last year
"I can't imagine what I will be like in 10 years, when I still won't be able to afford a house or even a car."
Chen Yu, a 31-year-old program editor at a TV station, on May 3. Soaring prices and a complicated household registration system are preventing many young Chinese from obtaining their first home
"Many doctors and nurses sometimes ignore risks from their work and have never been trained or educated in how to protect themselves."
Li Huijuan, a lawyer specializing in doctor-patient cases, in response to a tragedy in which a doctor trying to escape assault by a patient's family fatally fell from the third floor of the hospital building in Guantao County, Hebei Province, on May 5