PEOPLE
China's Richest Man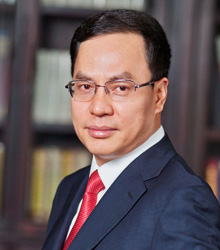 (FILE)
Li Hejun, a clean energy entrepreneur who runs the Beijing-based Hanergy Holding Group Ltd., has replaced e-commerce tycoon Jack Ma as China's richest man with a net worth of 160 billion yuan ($26 billion), according to the Hurun Global Rich List 2015 released in early February.
Li came fifth among the wealthiest in China in 2014. This year, his fortune has tripled. Now Li is No.28 on the Global Rich List. This result reflects the rapid growth of China's clean energy sector. Founded in 1994, Hanergy employs more than 10,000 people worldwide, dealing in hydropower, wind power and solar energy.
Li was born in August 1967 in Heyuan, south China's Guangdong Province. He graduated from Beijing Jiaotong University, majoring in engineering. He also serves as vice chairman of the All-China Federation of Industry and Commerce and chairman of the China New Energy Chamber of Commerce.
Uygur Host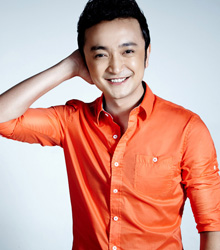 (FILE)
Nigermaidi Zechman, a 32-year-old TV host of Uygur ethnicity, has seen his popularity soar following his selection as one of the eight hosts of the February 18 China Central Television (CCTV) Spring Festival Gala.
Nigermaidi Zechman was raised in Urumqi, capital city of northwest China's Xinjiang Uygur Autonomous Region. In 2006, he graduated from the Communication University of China in Beijing, majoring in broadcasting. Nigermaidi was selected to co-host a popular CCTV show that year after a nationwide search had been conducted, and has been hosting various shows on the network ever since.
The gala is an annual variety show broadcast live by CCTV on Lunar New Year's Eve. The broadcast always begins at 8:00 p.m. Beijing time and continues into the early hours of the following morning. It is a long-cherished tradition that people in China and even overseas Chinese spend Lunar New Year's Eve watching the evening gala with their families.
QUOTE
"A single line of silk does not make a thread, and a single tree does not make a forest. No country, however powerful, can handle today's complex security challenges on its own."
State Councilor Yang Jiechi, speaking at the 51st Munich Security Conference on February 6
"Agribusiness players should be pioneers in advancing agricultural modernization. You can't just rely on the old tricks of expanding production. Only with a brand can modern agriculture go further."
Yu Xubo, President of COFCO Corp., China's largest food company, pointing out that high quality, modern production and food safety are China's top agricultural development priorities this year
"Beijing needs to control population growth and, at the same time, meet the demands of migrants to be able to obtain hukou."
Niu Fengrui, a researcher with the Chinese Academy of Social Sciences, commenting on plans to pilot a "point system" in Beijing's eastern suburban district of Tongzhou, which will allow migrants to claim permanent residence permits--or hukou--after gaining a required number of points
"My firecracker is safe and environmentally friendly."
Wang Xinming, an oil company employee from central China's Henan Province, speaking about his invention of a new firecracker that is powered by neither explosives nor electricity shortly before the Spring Festival, which falls on February 19 for this year
MEDIA DIGEST
Healing Psychological Wounds Left By Cancer
Oriental Outlook
February 5
The World Cancer Report 2014 compiled by the World Health Organization (WHO) reveals that the number of cancer patients and cancer deaths worldwide both showed a disturbing increase in 2012. China topped the world that year in terms of the number of cancer-related deaths and new cases of the condition, mostly owing to the country's large population base.
For some time now, the focus of cancer patients, their families and even doctors has been on tackling the disease itself with inadequate attention being paid to patients' psychological well-being.
The need to offer psychological aid to cancer patients has become increasingly pressing. Efforts must be made by all relevant parties, such as hospitals, psychological counseling centers and NGOs.
The Fudan University Shanghai Cancer Center has set an example in this respect. The hospital has established a team of psychiatrists to offer consultations to patients both on the phone and face to face. Every new patient will receive guidance on how to face cancer.
However, more needs to be done nationwide to facilitate the reassimilation of estranged patients and survivors back into society, and to help such people draw confidence and succor from others and find meaning in their lives.
Ancient Capital Underachieving
China Newsweek
February 2
Nanjing was home to imperial rulers of six ancient Chinese dynasties for about 500 years and is now the capital of one of the richest provinces in east China, Jiangsu.
However, frequent shifts of municipal planning and industrial development strategies in recent years have only served to widen the gap of development between Nanjing and its surrounding cities. The city's economic aggregate has long lagged behind Suzhou and Wuxi in the same province.
Nanjing should seek closer regional cooperation to boost its economy. It could pursue beneficial connections with Shanghai, Wuhan in Hubei Province, Chengdu in Sichuan Province and Chongqing Municipality, all of which are located along the Yangtze River, China's largest waterway. Active participation in the construction of the planned Yangtze River Economic Belt, a national strategic initiative, will in turn drive Nanjing's own growth. The city might also increase interactions with cities in the neighboring Anhui Province, thus building an economic circle surrounding Nanjing and Hefei, capital of Anhui. In addition, Nanjing should try to improve the quality and efficiency of its economic growth, focusing more on creative, service and ecological protection industries.
Compared to other Chinese cities, Nanjing has some of the most extensive scientific and educational resources in the country. To date, 30 universities in the city produce 250,000 college graduates every year. However, over 70 percent of its R&D results annually fail to translate into increases in productivity. The matter of how to effectively realize such massive scientific and technological potential remains a puzzling one.
No Fear for GM Food
People's Daily
February 6
A recent policy paper on China's agricultural development, jointly issued by the Central Committee of the Communist Party of China and the State Council on February 1, states clearly that more effort will be put into studying genetically modified organisms (GMOs), supervising their safety and raising public awareness of them. Although this represents the sixth time that the GM technology has been mentioned in similar official documents in nine years, the statement has raised some eyebrows.
GM food has been controversial among the public for a long time. Many worry about its fitness for consumption as constant outbreaks of food safety scandals in China have frayed people's nerves.
Worse still, false and misleading media reports on GM food have added to the public's fears. For example, some media outlets reported that GM corn has caused a decline in the rat population and necessitated the performance of abortions on female pigs. They have also claimed that GM potatoes have poisoned rats in experiments and that GM corn could lead to cancer. Although these claims have been thoroughly debunked by scientists, many still believe in their authenticity.
The media, scientists and relevant government departments should assume responsibility for the spreading of accurate information about GM food in order to improve the public's understanding of this novel agricultural technology. That said, the decision on whether or not to buy GM food should not be made for consumers. Relevant laws and regulations should include stipulations requiring GM food to be clearly labeled so that consumers will know if a product is genetically modified and can make their own choices.