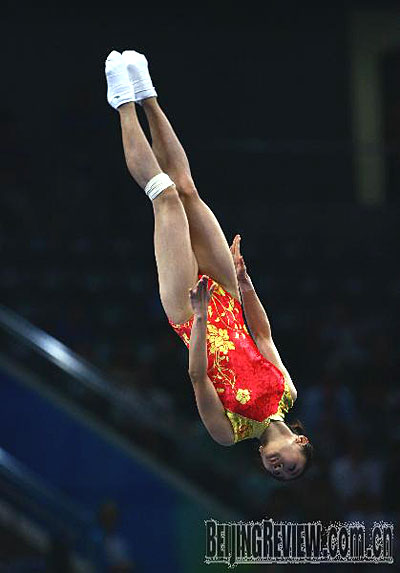 He Wenna during the competition
He Wenna won the first Olympic trampoline gold medal for China at the Beijing Olympic Games on Monday.
He took the title with a collection of 37.8 points. Karen Cockburn of Canada took the silver in 37.0 points, and the bronze went to Ekaterina Khilko of Uzbekistan. Defending Olympic champion Anna Dogonadze of Germany felt on the mat in the middle of her routine and scored 18.9 points, finishing the last among the eight finalists.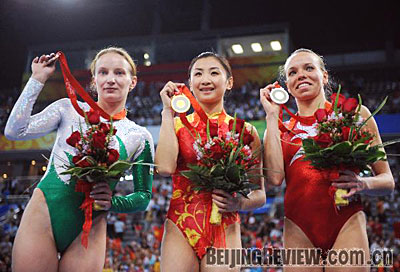 (L-R) Bronze medallist Ekaterina Khilko of Uzbekistan, gold medallist He Wenna of China, and silver medallist Karen Cockburn of Canada at the award ceremony
(Xinhua News Agency August 18, 2008)